Last-mile deliveries are growing ever popular. With e-commerce and home shopping having exploded in recent times, courier services are in hot demand. Therefore, it stands to reason that startups and innovators in the niche are working hard, too. Let's take a look at the niche in detail.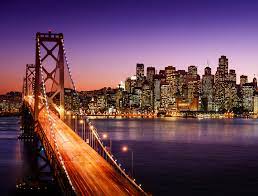 Last Mile Deliveries at a Glance
It's important to remember that last-mile delivery wasn't always a varied sphere. In fact, for the most part, we can still expect the likes of USPS and FedEx to handle the majority of our dispatch. However, there remain big gaps in the market for smaller businesses to partner with innovative courier systems.
These services are creating big waves for the incumbent brands such as those mentioned. In fact, funding in last-mile startups in NA sits at around $9.4 billion. Global challenges have exacerbated this - and North America firmly remains the market leader in such respects.
More efficient, effective shopping and shipping experiences are in hot demand. When it's simply impossible to shop locally or drive to the store, home delivery is king and queen. As such, those smaller firms missing out on a slice of the e-commerce boom may do well to partner with delivery innovators.
But, what are emerging companies in the US side of the last mile niche explicitly doing to help change the game?
US Startups Going That Final Mile
Firstly, let's look at Narvar, based in the heart of the US. This bespoke e-commerce and logistics startup helps users by retaining delivery preferences and putting customers first. Their SaaS approach to logistics has remained popular for several years - since its founding back in 2012. In 2018, the company received particular acclaim, witnessing a $30 million investment at Series C.
Starship Technologies, meanwhile, with roots in Europe but a heart-based in San Francisco, is going automated. Technically a robotics company, Starship provides self-driving, self-delivering robots. They can propel themselves for up to four miles a trip and carry items securely at a human walking pace.
The collaboration makes it easy for SMEs to load up their chosen robot and for users to track their items. It's hoped this innovation will also help reduce traffic on the highways and thus prove to be a green choice.
It's, therefore, a misconception that last-mile ventures purely exist to keep things efficient and on target. Many, like Starship, strive to make home deliveries as green as possible.
Working Across the Miles
It's highly unlikely that the global surge in e-commerce interest will dip any time soon. As such, businesses investing in last-mile couriers are likely going to take a significant edge. Whether that's in robotics or smart tracking will depend entirely on the company taking part.
If you'd like to clue up further on delivery startups funding right now, Fundz can help. Please take a look at our real-time catalog of data and gain new insight into this great niche.
SOURCES USED
https://onfleet.com/blog/last-mile-delivery-companies/
https://www.startus-insights.com/innovators-guide/top-7-out-of-200-last-mile-delivery-startups-in-logistics/
https://www.supplychainbrain.com/articles/33434-startup-couriers-snatch-toehold-in-shake-up-of-the-fedex-era
https://startupill.com/the-top-101-delivery-startups-to-watch-out-for-in-2021/
https://www.statista.com/statistics/1088797/last-mile-startup-investment-worldwide/
https://www.prnewswire.com/news-releases/narvar-raises-30m-series-c-funding-round-as-global-brands-increase-investment-in-customer-loyalty-and-engagement-300703004.html
https://tech.eu/brief/autonomous-delivery-robot-maker-starship-technologies-secures-17-million-in-funding-from-goodyear-ventures-and-others/
Topic: Delivery Startups