InDrive, a ride-hail platform popular in Latin America and Asia, has recently launched a new venture and merger and acquisition division called New Ventures. The venture arm will invest up to $100 million in startups within emerging markets over the next few years, focusing on startups with adjacencies to ride-hail, such as delivery, and horizontals like fintech or insurtech.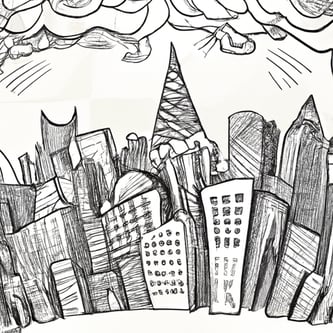 The money for the investments will come from a combination of cash flow generated from operations and capital received in the past. The new division is headed by Andries Smit, who has held strategic positions in startup and corporate settings.
In addition to ride-hailing, InDrive is working on building out its product offering, which includes intercity transportation, freight delivery, task assistance, courier delivery and employment search. The goal of New Ventures is to expand InDrive's reach and create a larger ecosystem of services and products that will benefit customers.
In other news, online grocery startup Pricepally will use $1.3 million in new funding to expand beyond the three cities it currently serves in Nigeria and to re-introduce group buying to keep up with its promise of enabling consumers to buy food affordably.
It was founded by Luther Lawoyin, Mosunmola Lawoyin, Jummai Abalaka and Deepak Bansal. Pricepally has been featured in TechCrunch, Forbes, and The Guardian. The startup has made a huge impact in the Nigerian startup scene and has been recognized by the Nigerian government as one of the top 10 startups in the country.
These two developments demonstrate the potential of startups in emerging markets and the importance of venture capital in helping these companies grow and succeed.