A startup company – by its very nature – should be innovative and open to change. However, all businesses are facing unprecedented, forced change like never before. That said, how can any small business hope to survive financially beyond the likes of a global pandemic? Let's take a closer look.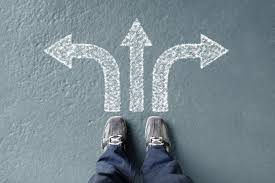 Staying Flexible
For any small business or starter project to survive uncertain economic strife, it's crucial they stay flexible. While companies of this nature are versatile by design, they must be ready to shift gears. Not only should they be prepared to reinvent themselves out of interest, they should do in times of necessity.
Therefore, any startup company without a fluid plan or backup strategy is unlikely to weather uncertainty. The best businesses will be ready to pre-empt cultural shifts and technological evolution. In the case of the latter, they should never place all of their faith or efforts in a single piece of technology alone.
One of the first things a small business should do is set up a plan with room for flexibility. It's likely to help them weather storms like, say, a global pandemic.
Seek a Niche
There is something to be said for appealing to niche demographics during a crisis. That's because many competing businesses are unlikely to push themselves during uncertain times. It's arguable that fledgling companies should invest major capital during a crisis by way of a lucrative monopoly.
A small corporation or partnership, designing and building a niche or specialist service, will likely find steadfast support. Setting up a business in uncertain times is likely to breed confidence from buyers. What's more, it is the perfect time to invest time and money when bigger fish will be cutting back.
Of course, there is high risk involved. However, for the maverick business owner, an economic crisis could be the best chance to lay down foundations.
Focus on Value
More than ever, buyers are perhaps more likely to look for great value in what you are offering in relation to the cost. This is especially going to be the case during uncertain or challenging times.
Innovation, of course, is the key word here. Whether you are at the higher or lower end of the pricing spectrum in your industry, what you offer should be compelling in relation to the cost for the buyer. If it's not, you need to continue to innovate. The most successful starter businesses should be careful to price themselves based on niche innovation alone.
Surviving as a Startup Company in Any Industry
It goes without saying that no two startup companies are the same. However, regardless of industry and niche, they all have the same appealing factors at their core. They are innovative, they are ambitious, and they are willing to do what it takes to ride the storm.
SOURCES
https://techcrunch.com/pages/brex/
https://www.forbes.com/sites/erikrannala/2020/05/05/thriving-as-a-post-coronavirus-startup/#76a7ffe224f6
https://thriveglobal.com/stories/what-working-with-a-startup-taught-me-about-staying-competitive-in-an-uncertain-environment/
https://www.investopedia.com/articles/pf/09/start-business-in-depressed-economy.asp
https://www.accenture.com/fi-en/about/company/coronavirus-business-economic-impact