While 'the cloud' as a concept is nothing new, its presence in the corporate sphere and at home is still growing. In fact, it is largely thanks to leading startups that cloud computing is continuing to evolve. But to what extent – and how are specific US cloud innovators helping to make daily processes more efficient?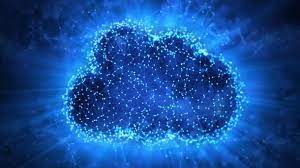 Cloud Computing: Startups and Statistics
It makes sense to look at the bigger picture concerning cloud computing in the first instance. Spending on the cloud in total in 2021 will reportedly reach more than $1.1 trillion worldwide. America is leading the charge here, with $300 billion in revenue emerging from the sphere in 2020.
Therefore, not only is the dependency on cloud computing growing, it is an enormous business everywhere you look.
However, some companies and adopters struggle with cloud computing at its base level. The biggest concerns facing adopters, reportedly, is managing spending. It's also thought that costs may impact willing adopters from taking on public cloud resources fully.
So – we need to consider precisely what it is US cloud startups are doing to help us overcome such challenges and more.
Highly Funded US Cloud Computing Startups
Of course, an excellent place to begin would be to consider cloud companies at the forefront of the industry.
Stripe, for example, is likely to be a name that many modern business people have heard of. Valued at beyond $20 billion, the venture is helping to make eCommerce that little bit more manageable. Using just seven lines of code, the cloud standard used by Stripe allows even fledgeling companies to accept payments online. Online payment processing can often be complex – and this Bay Area brand is helping to cut the confusion.
Zoom is another venture with a base in cloud computing. If you have undertaken any video call or meeting in 2020, you have likely come across the conferencing brand. Booming massively during 2020, Zoom is now a household name, allowing for seamless distance collaboration. Many will argue that 'to Zoom' is the verb equivalent of 'to Google' in video conferencing.
We also need to consider how vital cloud security is, too. Security and protection remain one of the biggest issues, too, for adopters. Crowdstrike, based in Sunnyvale, CA, aims to simplify and restructure the way we protect our cloud ops.
Specifically, this innovative company offers enhanced threat detection through machine learning. The brand is reportedly worth around $3 billion and is part of AWS' software, offering seamless, delegated endpoint safety.
From just a handful of cases, it is clear that cloud innovation shows no sign of slowing down.
A Future in the Cloud
Cloud computing, on the surface, is mainly popular for supporting storage, server operation and remote working. However, the technology has further implications for industries spread far and wide.
Investors who may wish to look for further cloud computing startups may find the what they are looking for online. Fundz, for example, may hold the answers to their questions.
SOURCES
https://www.startus-insights.com/innovators-guide/4-top-cloud-computing-startups-impacting-industry-4-0/
https://www.cio.com/article/2387457/ranking-the-top-10-cloud-startups.html
https://techgenix.com/top-10-cloud-computing-startups-2019/
https://www.analyticsinsight.net/top-10-cloud-startups-to-watch-out-for-in-2021/
https://www.crunchbase.com/hub/cloud-computing-startups
https://www.statista.com/topics/1695/cloud-computing/#dossierSummary
https://www.worldfinance.com/special-reports/the-zoom-boom
Topic: Startups