Startup companies have strong, positive reputations. Among investors and consumers alike, they are trailblazers in all that they do. In an age where more and more people are starting businesses based on a dream concept or idea, it is inspiring for many entrepreneurs to get started.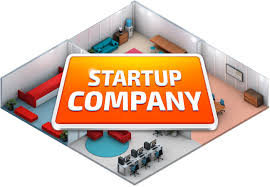 However, there is more to the work and growth of a startup company than just the seed of an idea. Startups, even those who are fully funded, work extremely hard at what they do. Securing investment is just the beginning. But what else should you know about the nature of a startup company before you invest any of your own capital in these ventures?
What Do Startup Companies Do?
Startups emerge in all industries and all lines of work. It's clear that if there is room for innovation, a startup will look for an exciting way to harness it. That is why you will likely see many startups across the medical, aerospace, sustainable engineering, and transport industries, to offer a few examples. Startup companies strive to change the world.
Not only this, but startups focus on growth. They generally form from the seed of a new idea or concept. You may find many startups with broad-reaching business plans. However, some of those which are most exciting to investors have big ideas. They keep followers and financiers up to speed on their growth potential at every step of the way, too.
These startups tend to offer niche focus. The most popular and enterprising startups will have prior experience in an industry, plus a clear loophole into a market edge. These attributes are likely to be very appealing to investors and VCs. However, there is more to keep in mind.
What Separates Startups From Smaller Businesses?
It is important to consider what the differences are between startups and smaller businesses. For example, a startup will likely receive funding early on if they stand any chance of survival. Many small companies build and grow from the ground-up.
Startups will also have a strong plan for growth in place. While all businesses seek to grow, startups intend to do so very quickly. They will have big dreams and fast, far-reaching plans on how to get there.
Startups will also generally focus on solving problems. Rather than focus on making money alone, it is common for modern startups to revolve around social, economic, or health issues. They look at the wider, global picture. For example, a modern funded startup may look to contribute to plastic clean-up in the world's oceans.
Why Do Startups Appeal to Investors So Much?
Many investors are looking to achieve two things – to make a positive difference, and to get a financial return. The fast-paced world of modern startups means that VCs and small investors can get a taste of both worlds. However, there are always risks involved.
Investors may look for inspiring startups, if they wish, through catalogs such as Fundz. What is a startup company? It is a dream project or idea which, with the right finance and interest, could help to challenge millions of lives for the better.
SOURCES
https://www.biryuklaw.com/startup-incorporation/
https://www.fundz.net/startup-companies-ultimate-guide
https://www.inc.com/martin-zwilling/5-critical-steps-to-bridge-gap-from-business-idea-to-startup.html
https://www.usa.gov/start-business
https://www.startups.com/library/expert-advice/what-is-a-startup-company
https://foundr.com/startup-idea
https://startups.co.uk/what-is-a-startup/
https://medium.com/swlh/six-strategies-to-implement-before-you-launch-your-startup-76c7fa36389
https://articles.bplans.com/whats-difference-small-business-venture-startup/