With more of the world choosing to 'go' vegan, it's clear that alternative ways of producing food must be found. With 1.6 million vegans in the US and rising, it's no surprise that food tech startups are tackling industries such as dairy. Investors, it appears, are more excited than ever.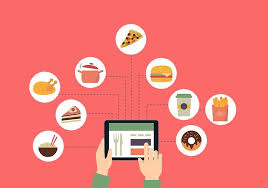 FoodTech Startups on the Rise
According to DigitalFoodLab, FoodTech is an ecosystem made of all the agrifood entrepreneurs and startups (from production to distribution) innovating on the products, distribution, marketing or business model.
Statistics show that it's a great time to run a venture focusing on food production. You only need to consider the revenue the food industry oversees to understand this. In 2017 alone, for example, US citizens spent more than $1.62 trillion on home consumables. That, perhaps surprisingly, outweighs spending on healthcare.
Naturally, investors and VCs are starting to notice the trends. Just five years ago, data showed that the foodTech industry alone was worth more than $1 billion in the US. That is a clear indication that there are healthy swathes of investors looking to change the way we eat and drink.
However, as is the nature of startups, there needs to be insight into potential innovation. That, ultimately, is why things seem to have naturally bent towards changing the dairy industry.
Big Changes
The dairy production industry is a controversial one. Particularly, and understandably, from the point of view of vegan people. Therefore, pushes to create non-animal dairy innovations are growing ever rifer. We only have to look at a few big success stories in recent times to understand this.
ProVeg Incubator is a German-based program that seeks to support businesses looking to move the world away from animal food dependencies. Thus far, the program has helped to support more than 40 companies worldwide. It has enabled them to raise a staggering $10.2 million (equivalent).
Companies benefitting from ProVeg Incubator include the likes of Remilk. Remilk is a venture which is striving to develop completely animal-free milk. However, their focus is on taste, making sure that their produce emulates cow milk as much as possible without the animal extracts.
Perfect Day is an example of a US dairy-free venture. The California-based firm recently announced that it funded to Series C, passing $300 million. This company revolves around fermenting proteins to mimic real dairy. Therefore, animal involvement never enters the picture.
Food's Future
These are just a handful of leading examples from the world of food tech. It's clear that investors are continuing to become excited about finding dairy alternatives. The export value in dairy products is currently thought to be around $53.7 billion. That is a market that is worth tapping into.
Investors keen to find new food innovations are looking to directories, such as Fundz, to find challenging startup companies. The food industry is likely to be a challenging and exciting one to break into. Therefore, VCs and investors are likely to find related ventures all the more intriguing.
The dairy industry appears ripe for change. That is, at least, according to rising investments in innovations. This may mean startups bring a new kind of guilt-free milk and cheese to our tables in the near future.
SOURCES
https://vegconomist.com/startups/proveg-incubator-fourth-cohort-remilk-reinventing-the-meaning-of-dairy/
https://www.foodnavigator-usa.com/Article/2020/06/20/Plentify-novel-single-cell-protein-ludicrously-efficient-to-produce-vs-animal-protein-claims-startup
https://www.greenqueen.com.hk/perfect-day-animal-free-dairy-startup-extends-series-c-to-us300m-fermentation/
https://fortune.com/2020/07/08/perfect-day-300-million-series-c/
https://veganbits.com/vegan-demographics/
https://www.industryweek.com/leadership/article/22027164/theres-never-been-a-better-time-to-launch-a-food-startup
https://www.cnbc.com/2019/01/29/why-tech-investors-are-eyeing-food-companies.html
https://www.statista.com/topics/4649/dairy-industry/
https://www.livekindly.co/dairy-identical-vegan-cheese-is-coming-to-save-cows/