For any startup, the ultimate dream is to establish itself as a major brand. Very few companies have been able to survive the volatility of the market. But, there are also many success stories to celebrate where a startup reached the coveted unicorn status in a matter of months. If you ask them the secret behind their growth and success, they will attribute it either to teamwork or to excellent product design.
But, if you look more closely, you will notice that marketing is the main differentiator between a successful business and an unsuccessful one. Millions of dollars have been earned on the back of a good marketing strategy, regardless of the quality of the product. The website of your startup is a reflection of your brand. Therefore, you should hire top ecommerce website design company to ensure that your online presence is strong and effective.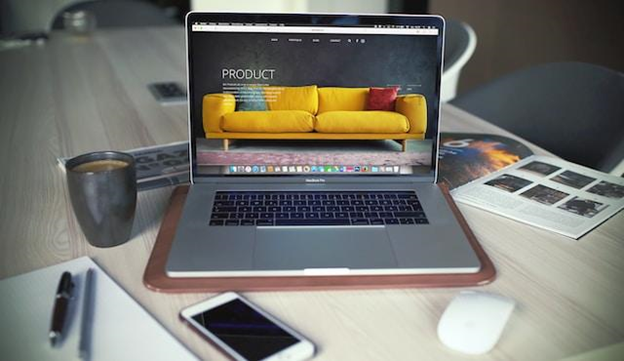 6 Essential Web Design Tips for Startups
According to a study published in the journal Behaviour and Information Technology, a web designer has less than 50 milliseconds to make a first good impression on the user. Thus it is crucial that the website is visually attractive and functional. Given below are 8 web designing tips to build a successful website for a startup.
1.
Identify your demographics
Do you know the secret behind the success of the company boAt Lifestyle? Early in their journey, they were able to identify their audience, i.e., youngsters in their early twenties. After that, each of their marketing campaigns was geared towards this demographic. Their online presence also reflects the same strategy. You should emulate this strategy when chalking out your website design.
Before you hire a company for your ecommerce website design, sit with your marketing team and research a bit about your target audience. This information will be crucial for the designer because certain colors that appeal to millennials may put off Gen Zs. The information about your key audience will be an essential guide for your web designer and guarantee that you get significant results from your website.
2.
Less is more
Do not clutter your website with too many graphics, text, videos, and clickable buttons. A study conducted by Google revealed that sites that have too many things going on may lead to negative reactions from the user. Please bear the following in mind when designing the website for a startup.
Color: A good web designer will know how colors affect the psyche and mood of the consumers. Different colors will have different impacts depending on age, gender, and cultural background. The best strategy would be to limit the number of colors you use to two and also make sure to choose neutral tones.

Layout: Often, something that is unique does not sit well with most people. Therefore, instead of inventing a new layout, stick to the tried-and-tested standard layout options. You can always use your creativity to upgrade a standard layout.

Limit choices: As a startup, you will not have the luxury of time to pick and choose from a wide array of design choices. So, ask the company you have hired for your ecommerce website design to send you a few design ideas that you can choose according to your brand's identity.

Fonts: Fonts play an important role in deciding the look of your website. If chosen incorrectly, it can make the texts hard to read on your website. Do not use more than two fonts on a page.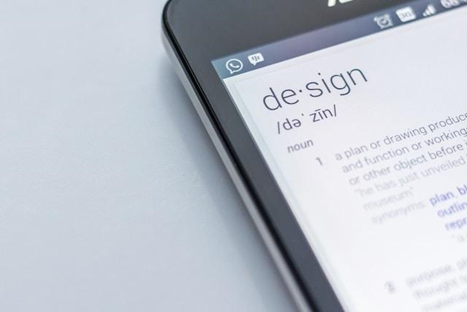 3.

Utilize Visual Cues
Your web designer must have the necessary knowledge about the fundamentals of visual hierarchy. Without this knowledge, any website that he creates will be hard to follow and make sense of. For example, he should know that larger fonts attract the reader's attention first, so they may be used for headings.
For a startup to become a powerhouse brand, sales are very important. Any content published on your website must serve the purpose of drawing in more customers. For this reason, your marketing team will insist on a CTA button at the end of every relevant content. Make sure that your website designer chooses a contrasting color for the button so that it catches the eye of the visitors. Efficient use of white spaces can make your website content easier to read and digest.
4.

Optimize for viewing on mobile phones
Choose a company for your ecommerce website design that specializes in building websites for viewing on mobile phones. You can expect more users to visit your website on mobile phones than on their laptops. It is crucial that your website is properly optimized, especially because of the availability of so many types of mobile devices of different sizes.
There are a couple of steps you can take to make sure that the website is optimized. Add a responsive theme, simplify the menu buttons, put a search button at the top, and write clear CTAs. All of these strategies have the bonus benefit of improving your website's rank on search engines.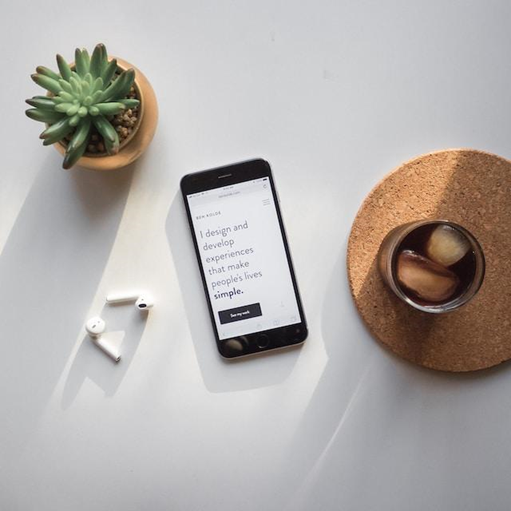 5.

Simplified navigation options
According to data published by the website Hubspot, 76% of users want a website that is easy to navigate. This way, they can get to their desired content or product quicker. A complicated website design will affect your conversion rate because halfway through their search, consumers will give up and leave.
To avoid this from ever happening to you, make sure that your website designer does the following:
Plan a sitemap in advance.

Use the built-in themes and the default menu that comes as a bundle.

Link the logo to your main homepage

Build a sticky Navbar
6.

Improve the loading time of your site
If your website's load time is more than 3 seconds, there is a 123% probability that the next visitor will leave even before your site opens on his screen. As a startup hiring a company for your ecommerce website design, you can instruct them to do the following:
Shrinking text and HD images can help improve the website's loading speed.

Executing an adaptive design to make it mobile-friendly.

Choosing good hosting servers.

Capitalizing on browser caching.
Conclusion
We believe that by following our 6 essential web designing tips, you can transform your startup into a reputed brand. The first step is to select a professional company for ecommerce website design that can build you an online presence that suits your brand image and furthers your business purpose. These tips can also be the metric for judging whether a particular company is right for designing your website. We wish you good luck and hope to see you succeed as an entrepreneur.
Topic: Startup Website Design