Online dating is no longer a fad or niche way to meet people. Big innovators of the digital matchmaking boom include PlentyOfFish and OkCupid. Even Facebook started getting interested! But what do current startups across the US have to offer the industry?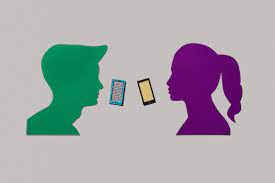 Online Dating Is On the Rise
As recently as early 2020, reports showed that at least 30% of all US adults tried online dating. While going online to find a partner may have been considered niche a decade ago, attitudes have changed.
Revenue, too, is skyrocketing. Statistics as of Q1 2021 show the industry to be worth at least $674 million in the US alone. That's huge growth from $390 million in 2017. What's more, experts predict that the industry may grow by a further $100 million by mid-decade.
It's clear why this is likely to be the case. Shifts in behavior and social norms are changing the way people interact. What's more, app successes such as Tinder are part of our cultural mainstream.
Tinder is likely to appear as a 'poster child' for online matchmaking across the board. Its local matchup system is quick and convenient to use and is approaching a decade in age. Meeting new people was now as easy as quickly browsing, swiping, and finding matches in minutes.
Challenges and Innovations for Startups
As societal norms change, so will dating apps and websites. There is also the over-arching issue of safety. Dating apps now need to offer stringent protocols for messaging as well as ID checking.
However, startups are not just innovating in terms of enhanced safety and security protocols. They are expanding how people interact and why they may choose to meet in the first place.
San Francisco app innovators such as Kiki, for example, aim for social streamlining. The brand's social style of matchmaking aims to make meeting new people super-efficient. What's more, their focus revolves around helping users find date ideas that appeal to connected parties.
Cobble, a NY-based app, offers a similar process. Cobble focuses more on date night ideas than overthinking matchmaking. Founder Jordan Scott is developing a service that actually helps couples find mutually interesting opportunities. Decision-making, after all, can be tricky.
Many ventures in the online dating and app sphere also focus on women. Bumble, for example, is a hugely popular app resource that puts female users at the center. One innovative feature of this program, too, is that it puts users in the driving seat. They initiate conversations!
2,400 Strong and Counting
As of now, there are reportedly more than 2,400 different online dating startups operating globally. That, as one may imagine, is a very competitive market. However, it hasn't stopped innovators from rising forth to help change the industry.
Online dating will evolve with society and its values. In the meantime, promising startups may be easy to find through databases such as Fundz. Could online matchmaking become even more intuitive?
SOURCES
https://tracxn.com/d/trending-themes/Startups-in-Online-Dating
https://jatapp.com/blog/successfull-dating-startup-stories/
https://startupill.com/68-awesome-dating-startups-taking-2021-by-storm/
https://www.pewresearch.org/internet/2020/02/06/the-virtues-and-downsides-of-online-dating/
https://www.statista.com/statistics/426025/revenues-us-online-dating-companies/
Topic: Startups