The craft beer boom is continuing to take the US by storm. Even in a shaky global climate, breweries are pivoting to meet home delivery demands and more. But is there life in the craft brewery scene beyond 2020?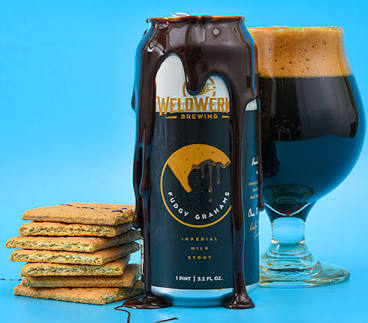 A Near Unlimited Industry
Craft beer is exceptional for startups because the blueprints for the product are in the public sphere. However, there are near unlimited differences in the taste, profile, and delivery of craft ales and other alcohol. Part of the craft beer appeal lies not only in the drink itself but also in creative can and bottle designs.
The beer-drinking public is voting with its money. The craft beer industry in the US, as of 2019-2020, is worth more than $29 billion via retail. This market taps into 14% of American people who reportedly enjoy at least one beer per week. Interestingly, other statistics show that a clear majority, 57% of weekly craft beer drinkers, are millennials. That is, the primary market lies with people born between 1980 and 1996.
Therefore, the taste is there, and the unlimited potential is, too. But does this mean the industry still has room to grow?
Beer Startups are on the Crest of a Wave
Full data from 2020 is yet to emerge. Given that 2020 was a significant pivot year for small ventures and larger companies alike, it will be interesting to see figures long-term.
However, the craft beer industry's growth patterns from 2012 to 2019 show incredible potential. The craft beer market grew by approximately 4%, according to Beverage Daily, between 2018 and 2019. Production volume is exploding, too. Around 13.6% of all beer made in the US in 2019 is considered craft.
Big brands such as Blue Moon and Boston Beer are continuing to dominate. However, thanks to the rise of home delivery markets in 2020, it seems smaller breweries may find easier pivots to try and tackle the more prominent names on the block.
Investors may find it intriguing that the taste for craft beer helps create colossal job potential. By 2019, around 160,000 people worked in the industry across more than 8,200 different US breweries.
Once again, the statistics from 2020 may help even the score. However, it is still clear that regardless of any 'new normal,' the thirst for craft beer is not dissipating.
Risk Assessment
2021 could be a huge, resurgent year for craft beer. It is still clearly popular with the US masses. However, time will tell who pivoted successfully during 2020. If growth indicators are anything to go by, investors will hopefully still be looking at healthy returns. The taste for new beer is unlikely to fade.
Craft beer startups are emerging more and more across databases online, such as Fundz. Those VCs, investors, and angels keen to find out more will not have to go far to find creative new breweries. 2021 is set to be exciting for beer drinkers, so let's see what happens next!
Sources
https://www.beveragedaily.com/Article/2020/04/15/US-craft-beer-grew-4-in-2019-but-faces-difficult-2020-with-coronavirus
https://www.statista.com/topics/1806/craft-beer-in-the-us/
https://www.statista.com/statistics/251953/leading-craft-beer-brand-sales-in-the-us/
https://www.statista.com/statistics/1093653/craft-beer-dollar-share-of-us-beer-market/
https://www.statista.com/statistics/946038/craft-beer-industry-percentage-annual-growth-us/
https://www.zippia.com/advice/most-breweries-states/
https://www.brewersassociation.org/press-releases/brewers-association-announces-top-50-brewing-companies-by-sales-volume-of-2019/
https://www.cbinsights.com/research/beer-tech-market-map/
Topic: Startups