Concrete solutions continue to be ripe for innovation, and construction startups are thriving in North America. In 2017, ventures raised more than $581 million, and VC interest doubled between 2013 and 2017. IsoTruss Industries is one of the most exciting innovators in this sphere. But why is this?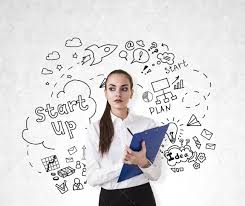 Spotlight on IsoTruss
IsoTruss Industries is a leading US venture which focuses on structural integrity. While modern concrete mix is robust and reliable, the need for cost-effective, reliable infrastructure is always growing. Spotting a niche in the market, IsoTruss is one of few startups directly innovating in geometric grid reinforcement.
Crucially, this means that the company produces winding structures which help to balance weight and strength. This is to support an industry that has long suffered from cost-inefficient standards. For example, interstate highway construction running from the 1950s through to the 1990s resulted in going over budget by around $308 billion.
This is, of course, on a grand scale. However, by innovating new ways to support construction and building in the US, teams such as those at IsoTruss are likely to continue picking up interest.
IsoTruss: Crunching Numbers and Success
IsoTruss' recent success lies in composite strengthening. Their lightweight methodology for structure-building has led to their unique material leading the way as a genuine alternative to steel.
From humble beginnings in Orem, Utah, the venture has successfully raised more than $2 million since its inception in 2015. Founders Nathan Rich and Carter Smith continue to oversee a hard-working team of fewer than 50 people and managed to source their maiden $2 million in a single funding round at the start of June 2017.
The company has at least four patents registered under its LLC name in the building industry. Reports from closer to the time of their funding success showed that they may actively possess, or oversee, many more.
According to IsoTruss' own mission statement, they specialize not only in lightweight composite structuring, but that which is physically appealing, too. There is also a strong focus on sustainability.
What Does This Mean for Fellow Construction Startups?
Other ventures and companies in the concrete and construction spheres will likely see IsoTruss as a major success story. This industry is not saturated; however, there are hundreds of successful firms who are vying to change NA construction.
IsoTruss' primary focus is intriguing as it rethinks structuring, rather than supplies. Many firms in this innovation sphere seem to focus on smarter material. However, the funding success for Smith and Rich's firm so far shows that there is a genuine thirst for re-inventing the infrastructure wheel.
Many construction startup companies are likely to find worthwhile VC partnerships through directories such as Fundz. Even for those firms with the most innovative concepts, networking is key to surviving funding rounds.
What next for IsoTruss? Will their ongoing success result in further innovations in infrastructure? Similar eco-friendly startups are emerging – and it's highly unlikely the construction industry has exhausted all its innovators just yet.
SOURCES
https://www.crunchbase.com/organization/isotruss-industries-llc
https://www.forbes.com/sites/adammillsap/2020/03/16/why-is-it-so-expensive-to-build-things-in-america/
https://news.crunchbase.com/news/startups-poised-to-disrupt-construction-industry/
https://www.startus-insights.com/innovators-guide/5-top-smart-material-startups-impacting-the-construction-industry/
https://www.aglmediagroup.com/isotruss-industries-is-reinventing-the-tower-industry-with-composite-towers/
https://angel.co/company/isotruss-industries
https://www.startus-insights.com/innovators-guide/5-top-reinforced-concrete-solutions-impacting-construction/