Technology may be advancing, but it's not always 'clean'. Clean in this sense refers to the relationship between tech and the environment. Unfortunately, not all large-scale resources are keeping our air and waters clean. Therefore, plenty of cleantech startups are finding new ways to preserve the planet.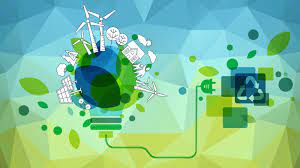 CleanTech in a Nutshell
CleanTech is a sphere that refers to companies actively trying to protect the world around us. Relevant startups are not only working hard to preserve the environment but also to cut their emissions. Ultimately, large scale industry is continuing to do serious damage to the natural world.
At the current pace, we are collectively using 50% more resources than the planet can naturally provide. That means to satisfy all current needs, at current projections, we need a whole new Earth. What's more, we are destroying aquatic life - the coral reefs are set to die out by 2050.
These are just two key reasons why CleanTech exists. Thankfully, it is a sphere of interest that's picking up plenty of interest from investors and accelerators globally. In fact, many are based right here in the US - and are already pumping millions into protecting our world.
CleanTech providers may work to offer everyday corporations and businesses more accessible access to sustainable energy. Others may rethink the way that transport operates or may offer economical, clean alternatives to industrial applications.
US Startups Actively Helping the Planet
With this in mind, let's consider some of the biggest US ventures in CleanTech. One of the biggest right now is ZeroAvia, a CA firm helping us to rethink air travel.
ZeroAvia is worth more than $75 million at the time of writing. The company's primary focus is designing and providing powertrain solutions to reduce air travel emissions. Specifically, they're working on jet fuel alternatives to help protect us from air pollution.
Lectrolyst, meanwhile, works a little bit closer to home. The Delaware firm is actively working on solutions to convert CO2 to useable chemicals. By harnessing sustainable energy, the company is aiming to cut down CO2 emissions on a significant scale.
Cloverly, currently worth more than $2 million, is an Atlanta GA firm specializing in clean energy as a service. Buyers use Cloverly to find cleaner, more sustainable resources for everyday use. They recently completed a hugely successful seed round in June 2021, making them a firm to watch.
Is CleanTech the Future?
It's safe to say that innovators and venture founders are always looking to the future. Sadly, the world around us is heavily damaged by emissions and continuing burning of fossil fuels and other resources. Therefore, CleanTech providers are already inspiring investors and major companies to take responsibility.
CleanTech providers in the US are slowly gaining momentum. While the ventures examined above may not yet be unicorns, we are at the very start of this exciting trend.
Could the next big CleanTech startups be waiting in the wings? Investors may wish to dive into Fundz to find out more.
SOURCES
https://www.theworldcounts.com/stories/environmental-degradation-facts
https://www.valuer.ai/blog/everything-you-need-to-know-about-cleantech
https://www.forbes.com/sites/allbusiness/2018/10/06/clean-tech-startups-key-issues/?sh=37d46488194e
https://cleantechrising.com/clean-tech-companies/
https://www.beauhurst.com/blog/top-cleantech-companies/
Topic: Startups