While we are all aware of air travel, the concept of getting from A to B via the sky is evolving. We commonly use airplanes to travel long distances. But, what about commuter travel? Urban air mobility startups are looking to make easy-access flights a reality.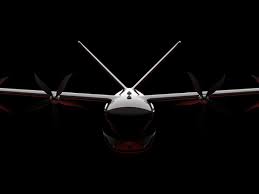 Urban Air Mobility at a Glance
Urban air mobility, or UAM, is more than just commuter air travel. It's ad-hoc, easy-access air transport that arrives without the need for pilots. With streets and roads becoming more congested, taking to the skies was always on the cards. Drone technology, for one thing, may hold the key to how UAMs work in practice.
Planning for UAM has taken amazing precision. Disruption to local environments, noise transfer, and more are significant concerns. However, the idea of being able to fly short distances is no longer a sci-fi concept. Many people will recognize blueprints for this type of travel from TV of old - 'The Jetsons' comes to mind.
However, modern UAM technology is eminently feasible. Startups and innovators are working hard to take us off the roads and help us into the air. But how, specifically, are they managing this?
UAM Startups Changing Travel
One of the biggest names in UAM innovation in recent years is Archer. Archer's electric aircraft design will help take up to four people on trips of up to 60 miles. Specifically, their technology is set to speed through the air up to 150 miles per hour.
What's more, Archer, created by Adam Goldstein and Brett Adcock, is set to be a sustainable travel standard. Its blueprints show a UAM that relies on battery charging and incredible safety features. On top of this, technology is being developed to lower noise pollution.
More recently, AutoFlight raised $100 million at Series A to help boost its eVTOL research and development. eVTOL refers to electric vertical takeoff and landing vehicles, and their standards are rooted in impeccable safety.
AutoFlight is based in China, and it's already mounted thousands of tests and flights using its incredible technology. What the company intends to do next is expand globally and increase production. Its technology harnesses the growing power of artificial intelligence as well as existing 5G.
AutoFlight has designs on making big moves by the mid-decade point. Recent reports suggest they aim to have a certified vehicle on the assembly line by the end of 2024.
The Sky's The Limit
UAM profitability is set to be enormous. At present, statistics show that we can reasonably expect the industry to generate over $1.5 trillion by the end of 2040. Could that mean 'air taxis' will be a familiar sight across cities in the next decade? With them, new safety and guidance protocols will need to draw up - but it's an exciting time.
Air mobility startups are available now to research via Fundz. Look into real-time data and find the next big mover in the UAM niche.
SOURCES USED
https://www.globenewswire.com/en/news-release/2020/05/21/2037066/0/en/Electric-VTOL-Aircraft-Startup-Archer-Launches.html
https://tnmt.com/infographics/the-new-air-travel-leaderboard/
https://www.honeywell.com/us/en/news/2019/01/what-is-urban-air-mobility
https://theflyingcarjournal.com/a-new-urban-air-mobility-startup-archer-with-aims-to-create-a-sustainable-electric-vertical-take-off-and-land-aircraft/
https://www.technologyreview.com/2021/11/16/1039433/accelerating-development-in-aerospace-for-more-urban-mobility/
https://startupsavant.com/news/autoflight
Topic: Startups