It's safe to say that much of global industry runs on leading software innovations. Where would we be today without technological evolution? Here are a few great examples of startup software companies that are working with investors to make life a little easier for us all.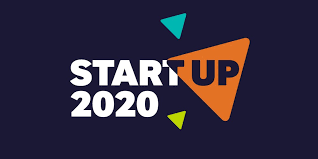 Glassbox is Helping Companies Understand User Behavior
Glassbox is a company that has only gained funding in recent weeks. Claiming over $40 million in investment funds, software built by the team offers real-time market analysis. Modern companies looking for insight into online customer habits can use the tool to learn more about how people perceive them.
Investors such as Ibex and CEIIF helped Glassbox reach funding. It's thought the software will allow firms to fine-tune their user experiences as they change and evolve. The software is designed to help bring companies in closer contact with key demographics.
Coder is Helping the US Air Force Work From Home
In light of lockdown restrictions, essential service people are finding that they need to adapt to new working realities. That is especially the case for engineers working on software for the US Air Force. Coder, however, is a new software startup that is actively helping home engineers keep engines ticking over.
Specifically, Coder's software helps engineers working from home to access secure portals and suites. As an extremely sensitive line of work, it is understandable that Air Force engineering will need significant security perimeters.
Coder has recently accepted investments from sources as diverse as the CIA to develop its software. The cloud-based platform is worth more than $30 million.
Grain is Helping Zoom Users Share Content
Zoom is a video conferencing platform that has grown popular thanks to lockdown pressures around the globe. While Grain is a software startup up and running since 2018, the recent boom for Zoom has seen a surge in investments. Specifically, news emerges that Grain is worth more than $4 million in investment money.
Grain is an add-in service which allows Zoom users to capture clips for wider sharing across the web. For example, video snippets from Zoom are now easy to share across Discord, Slack, and Twitter.
Bateau is Helping to Keep Businesses Safe and Compliant
Business compliance is necessary in all lines of global industry. However, many find the bureaucracy and administration involved to be difficult to track and manage. Venture capitalists, such as those on behalf of Liquid 2 Ventures and AVG, are therefore investing in new software called Bateau.
Bateau is software built to ensure businesses stay compliant and on-page across several global locations. Refining HR and admin on an international scale, Bateau has claimed at least $1.5 million at the time of publication.
What Next for Software Startups?
Despite current challenges on the global stage, startup software companies are seeing critical booms at a very sensitive time. Those interested in looking for future software successes may wish to use a funded startups database, such as Fundz, to find interesting new ventures. Software startups are unlikely to go anywhere any time soon – meaning now may be the time to consider investment.
SOURCES
https://www.forbes.com/sites/davidjeans/2020/04/15/-cloud-software-startup-air-force-just-raised-funding-from-cia/#1904473a4319
https://www.businessleader.co.uk/8-startups-that-have-raised-funding-since-the-covid-19-lockdown/83204/
https://www.geekwire.com/2020/palantir-amperity-alums-raise-1-5m-seattle-compliance-software-startup-bateau/
https://techcrunch.com/2020/04/16/grain-a-startup-built-expressly-atop-of-zoom-for-note-taking-and-video-clip-making-raises-4-million/