With more people leading with their consciences when it comes to product choices, cruelty-free products reign supreme. Many makeup startups are innovating new ways to transform our makeup drawers while protecting animal welfare. Thankfully, it's never been easier to find makeup made without cruelty. Here are four ventures worth following.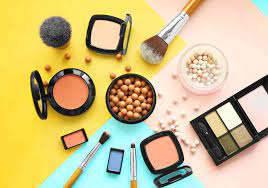 Milk Makeup – 100% Vegan
Milk Makeup is a New York based brand that specializes in 100% vegan beauty. With over two decades of industry experience, Milk as a studio is hardly a newcomer to creativity. However, recent partnerships with the likes of Main Post Partners have helped to push new products to interested consumers.
MM's revenue is reportedly more than $60 million per year, with their cosmetics line having set up in 2015. They are boosted by a 120-strong team and a public listing. They specialize in tattoo stamping, chalk products, and oil-based mascara.
Urban Decay – Cruelty Free
Urban Decay is a long-standing startup that began life in the mid-90s but was acquired by giants L'Oreal as time moved on. The larger brand reportedly bought the company for around $400 million! A big purchase that, as recent endeavors have shown, has been worth the price of admission.
Urban Decays specializes in products that can be worn for up to 24 hours and cruelty-free creations across the board. It's noted that their lines and even makeup applicators (such as brushes) are entirely vegan. Animal by-products are entirely against their policy. Endorsements from stars such as Lizzo can't hurt, either!
ILIA Beauty – The Recycler
ILIA Beauty is a famous line that strives to go as cruelty-free as possible. The vast majority of their produce is entirely vegan. Even when they use resources such as beeswax, they ensure that it is always sourced ethically.
ILIA takes a reasoned approach to synthetic makeup and also believes in recycled packaging. The majority of their line is packaged in aluminum that's already put through the mill. Financially speaking, the company has raised well over $3 million in funding. Therefore, they continue to be a name worth watching.
Smith & Cult – No Animal Ingredients
Smith & Cult is a bold, empowering makeup brand that never uses animal ingredients or makes use of testing. Based in Miami, Florida, they strive to create innovative looks without relying on cruel methodologies. They pride themselves on going completely against the grain, claiming that sameness is bland.
The brand is known for its no-nonsense approach to marketing and branding. It stands out among other startups with a focus on reducing cruelty and 'staying real' to its message. S&C products cover nails, eyes, face, and more. At present, information on their funding appears to be scarce.
Startups Changing Animal Treatment
Our world is waking up more and more to the way we treat animals for makeup products. Therefore, innovative ventures are taking a no-holds-barred approach - animal by-products are simply no longer defensible.
The startups listed here provide attitude, passion, and popular lines. Could you find more live financial data on cruelty-free beauty via Fundz?
SOURCES
https://iliabeauty.com/pages/about
https://craft.co/ilia-beauty/metrics
https://www.forbes.com/sites/macaelamackenzie/2018/02/28/how-urban-decay-founder-wende-zomnir-broke-the-beauty-mold/?sh=3b4893ad734f
https://www.prnewswire.com/news-releases/milk-makeup-receives-first-outside-investment-from-leading-growth-equity-firm-main-post-partners-300387385.html
https://ethicalelephant.com/smith-and-cult-cruelty-free-vegan/
https://www.goodhousekeeping.com/beauty/makeup/g33298416/best-vegan-cruelty-free-makeup/
Topic: Startups