While many venture capitalists are keen to keep their interests within US borders, Canada seems ever more lucrative. It's estimated that around 95,000 new companies launch across the Great White North every year. What's more, there are many reasons why startups choose to base themselves in Canada - thanks to attractive subsidies. But what is it about the tech scene in Canada that's proving so appealing to VCs worldwide?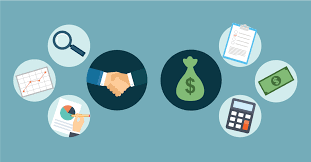 Why Canada?
Canada's tech scene is booming, and its tech startups, in particular, benefit from fantastic, home-grown talent. Looking at the statistics, 2021 saw around $15.5 million as the average deal pivot for Canadian tech. That's an increase of more than 50% yearly, global crises notwithstanding.
It's suggested that much of this attraction may be due to independence. More and more US VCs have invested in Canadian tech ventures this past year - and it's partly due to ambition. Many aspiring Canadian tech companies want to 'change the world' – and, therefore, do not pursue an exit strategy as a purpose. This, it could be argued, is an attractive proposal to US investors - thanks to the potential for profitability.
Growth in Canada is also supported hugely by state investments and accelerators alike. Therefore, US investors have ready-made ventures already making names for themselves across the border. For example, many Canadian ventures benefit from the likes of MaRS. This incubator helps support fledgling companies in the early stages, preparing them for VC interest.
Government support for ventures in Canada also helps them to shoot up quickly. The state's Applied Research and Development Grant, or ARDG, pivots towards green tech. Therefore, it's clear there is an impetus for certain tech ventures to develop quickly in major cities nationwide.
Statistics show that Canadian funding saw an enormous boom in Q2 of 2021 in particular. However, data further suggests that this wasn't a case of big business driving the figures upward. In fact, tellingly, those funded during this period were barely half-unicorns. Therefore, it's reasonable to assume that a sheer variety of innovation - and impressive acumen to boot - may have driven interest.
Canadian Technology Startups Making Waves
Canada's venture scene is vast and varied, though technology appears to run core. In 2021, however, it seems information technology was a driving niche for VCs investing across the Great White North. Data shows that Canadian IT ventures raised more than $13.6 billion in 2021 alone, a new record.
Some of the best-known names in US tech - such as Microsoft and Google - are also setting up in Canada. Despite Canada's reputation as a tech hub having taken several years to flourish, it appears that many are taking notice. Companies such as Bolt Logistics and Koho, for example, have thrived massively thanks to renewed interest.
Also, a key winner in the US VC-Canada connection has been OSF Digital. Specializing in e-commerce software and based out of Quebec, the venture has recently published Series C success. This, reportedly, is to the tune of $100 million - and it's primarily thanks to US investors.
OSF's CEO, Gerry Szatvanyi, claims that the thirst for digital transformation has helped connect their investors. This claim tracks in line with VCs starting to make more confident decisions on the back of global crises. The crises experienced during the economic downturn in 2020 arguably, forced most people to pivot.
This, too, could be a key reason why many American VCs looked across the continent for new acquisitions. Canada's tech scene has been quietly building over the years. Now, projecting towards a digital future with fewer boundaries, American investors may brave ecosystems outside their own.
Other ventures that have made bank from US investment across Canada include the likes of Dapper Labs, Trulioo and Clearco. This adds up to an impressive 14 Canadian tech innovators that have achieved unicorn status in 2021 alone. Much of this investment revolves around firms specializing in B2B software.
This news has also led to significant spikes in valuations for Canadian tech on masse. Tech firm valuation cross-country is reported to have doubled in just 12 months.
Projections for the Future
Incredible growth for Canadian tech ventures in 2021 suggests that the future is likely bright. Global challenges and a shift to digital scouting may have opened the country's ecosystem to a broader audience. All considered, innovators and skilled founders working in Canada now have greater access to funding than ever before.
Therefore, it is not impossible to believe Canadian tech will continue refining and developing over the next year. It is, at this point, still early to say where 2022 will lead the country's technological innovators or American investors. However, arguments reverberate to suggest Canada is in a firm position to foster growth. This, at least, may silence concerns that the 2021 boom was merely a bubble waiting to burst.
In some respects, Canada's emergence as a leading tech hub will reverberate for some time. Investors no longer reliant on Silicon Valley may latch onto the news and explore their prospects across North America. It will, however, be worthwhile monitoring real-time funding information closely over the next two quarters.
It's suggested that Canada has struck recent growth thanks to its pivot towards planning for slower, steadier success. There are some arguments to suggest 'boom-or-bust' operations in the US no longer prove appealing to many VCs. Therefore, it's safe to assume the migration may continue for a while.
An Empire of Unicorns
Over previous years, Canada's reputation as a tech hub is likely to have been understated. Amid a digital shift, it seems that US venture capitalists have latched onto a slow-growing empire. This has resulted in mass unicorn creation - and firm planting of Canada on the innovations map.
Could tech startups in Canada continue to see US interest and exponential growth for the years to come? Now may be the time to look across the border.