The need for steel is never going away. That, ultimately, is a significant issue – as while steel and iron ore are endlessly versatile, their refinement is problematic. US startups, therefore, are working hard to develop cleaner steel production solutions. But can they change the industry for good?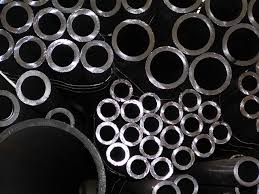 Why Does Steel Production Need to Change?
As much as steel is a resource depended on by billions globally, it helps destroy the planet. Statistics show that the production of metal is responsible for around 7% of greenhouse gas planet-wide. However, unlike other gas-producing industries, innovations in making steel cleaner have been few and far between.
However, that is not the only challenge in the steel industry. Intrinsically complex supply chains in this sphere are seemingly never-ending. Distribution is difficult and often inefficient.
That being said, the industry is constantly growing. Crude steel growth predictions tapered up to 1.5% in 2020. Stainless steel demand is even greater than that, many predict. Therefore, we need to consider how startups across the US are pivoting to cause meaningful disruption.
Steel Startups Making Waves
One of the biggest issues facing steel manufacturing, as mentioned, is efficiency. Bottlenecking is occurring across the global industry thanks to the sheer complexity of supply and demand. Therefore, RE3DTECH aims to change the game in this regard.
RE3DTECH specializes in 3D printing – technology that would always make its way into this industry. However, it is still surprisingly sparse. The US-based company in question actively cuts down production demand by creating 3D printed assets in small batches. They offer plastic assets bonded with metal powder, which makes a complete steel solution.
Formetrix is another US solution striving to simplify the industry. However, they also work hard to cut energy wastage. Specifically, this venture revolves around additive manufacture. This means the firm offers on-demand steel alloy production.
Therefore, instead of relying on in-house production and inventory, Formetrix's hardware is available on demand. They, like RE3DTECH, offer powder solutions to help create robust, reliable steel solutions.
The steel innovation sphere is still very much growing. This is an industry that is relatively steadfast, and not just in the US. However, with green issues becoming more concerning, innovative measures are hot properties.
Where Now for US Steel?
With US steel, demand is never likely to let up because it is an industry that's never going to fade away. However, what might fade away is a healthy, sustainable environment. What's more, as demand increases, the more complex supply chains become. Therefore, innovators and entrepreneurs all over the country – and the world – are looking at steel under a closer lens.
Investors keen to change this industry may wish to look closely at databases containing funded startups. Services such as Fundz could help to connect you to an emerging brand in the steel revolution. Could the answer to a more economically balanced and ecologically safe process be just around the corner?
Sources
https://www.startus-insights.com/innovators-guide/5-top-emerging-steel-technology-startups/
https://rmi.org/technology-disruption-in-the-global-steel-industry/
https://www.weforum.org/agenda/2019/06/the-digital-revolution-will-transform-steel-and-metals-companies/
https://www.ventureradar.com/startup/Metal
https://www.igniteengineers.com/10-beneficial-startup-and-business-ideas-in-the-steel-market-every-entrepreneur-must-know/