Femtech is more than a trend. Short for 'female technology,' it appears that startups worldwide are focusing more than ever on women's health. But what are US ventures, in particular, working on to help make women's lives easier? What does the future hold for the femtech sphere?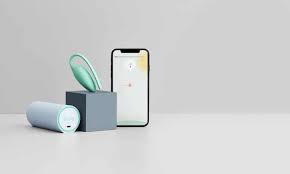 Femtech at a Glance
Estimates show that femtech may be an industry worth at least $297 million by the middle of the decade. Specifically, those innovators working in this sphere focus on women-exclusive health concerns. Those, naturally, may relate to pregnancy, menstruation, and female fertility.
Growth in this sector appears to come forth due to healthcare ease of access in the modern age. Specifically, app culture may help women worldwide manage their health a little bit easier. For example, some fitness apps may help female users monitor their menstrual cycles.
Precisely, it's thought that women's health apps number more than 3,000 cross-platform. With smartphones being so prevalent in our lives, it's clear that more women have access to these services than ever.
How US Startups are Changing Femtech
However, it's clear that femtech still has a way to go. Therefore, it is undoubtedly worth watching US innovators on their journeys towards developing sphere apps, services, and technology.
One such service is Flo Health. This US-based project benefits from at least $13 million in funding at present. With room to grow, the brand markets itself as 'the number one mobile product for women's health.' Specifically, it reaches out to more than 165 million users.
This cross-platform app offers women daily insights as well as health assistant support. It also provides baby development and period tracking. Beyond this, Flo Health supports a safe online space for women to discuss intimate health matters with one another.
Advantia Health is a further US femtech venture offering a women-focused service. Advantia works with healthcare providers and individual women alike. Specifically, their platform helps link users to mental health resources, certified OB-GYNs, and more.
Crucially Advantia Health aims to help women find trustworthy resources and doctors they can talk to. With many women finding it difficult to source medical care they can rely on, Advantia aims to help close the gap.
What both US firms have in common is the desire to make healthcare more accessible to women. With women requiring a wider variety of medical care outlets than men, it is not always easy to manage one's health.
The Future of Femtech
With advancements in app development and telehealth, it's clear that femtech can only grow more intuitive. App trackers and wearable tech, too, many hold the key to health management and prediction for years to come. Will the US continue to make significant strides in this sphere by 2030. The signs look good.
Investors keen to learn more about femtech and telehealth may find leading, funded innovators through online databases. Fundz might be a great place to start a search.
Sources
https://www.advantiahealth.com/services/
https://www.medicalstartups.org/top/women-health/
https://www.iconprinting.com/blog/femtech-companies-womens-health-care/
https://www.eu-startups.com/2020/03/10-promising-femtech-startups-to-watch-in-2020-womens-day-special/
https://screenshot-media.com/politics/human-rights/the-rise-of-femtech-in-2020/
https://www.forbes.com/sites/reenitadas/2018/04/12/womens-healthcare-comes-out-of-the-shadows-femtech-shows-the-way-to-billion-dollar-opportunities/?sh=787611eb6159
https://www.plugandplaytechcenter.com/resources/rise-femtech/
https://www.mobihealthnews.com/news/femtech-rise-new-companies-have-homework-theyre-ready-payers
https://www.mobihealthnews.com/news/contributed-rise-femtech