In 2020, the need for self-diagnosis grew exponentially as a result of various global crises. As we explored previously, telecare is a sphere that many startups are taking advantage of. One of the biggest success stories of recent times is Your.MD. How are they helping to change the game?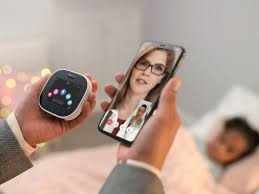 Who Is Your.MD?
Your.MD is an app platform developer dedicated to providing self-care. Explaining that around 30% of doctor visits are likely unnecessary, the enterprise focuses on delivering simple, actionable information to its users. 'Healthily' is their landmark application, which they advise is verified by doctors. They even have a clinical advisory board working closely behind all that they do.
What Your.MD states sets Healthily apart from the pack is its strength of advice and information. It offers a chat service that allows users, for example, to have a conversation much as they would with a medical professional. The intelligent chatbot feature will then pool verified information from trusted sources already in its immense database.
What's impressive about Your.MD and Healthily among hundreds of telecare startups is the fact that it's growing at such a blistering speed. The AI-based service has only been active since 2015. However, changes to the landscape this year have arguably helped to move things along. Healthily, for example, has its own 'mapper' system to help with the current crisis.
Funding Success
It's worth noting Your. MD's recent funding triumphs. Founders Matteo Berlucchi, Alessandro Traverso, Harald Jellum, and Birger Lie recently completed a hugely successful Series A round. This round's value rolled in at $30 million, making it one of the biggest success stories in healthcare tech in 2020.
The UK-based firm is now reportedly worth more than $47 million, with a core team of ten still working hard on the app behind the scenes.
The company has also seen significant growth in terms of the high-caliber of talent it can attract, too. Your.MD also brings on board data expert Dan Kaziyev (Uber), digital chief David Gross, and Geraldine Butler-Wright (PayPal). For an enterprise that is approaching five years old, this growth has been slow-burning but no less meteoric.
Healthily is preparing to become the leading global self-care platform for smartphone and tablet users for years to come. In the past twelve months, the service's uptake is said to have spiked by at least 350%.
What Will This Mean for Other Health Startups?
Self-care and self-diagnosis have, arguably, become more important than ever in the modern age. With waves of meditation apps and services available via app stores globally, Your.MD has its sights set on becoming the go-to for all manner of medical maladies.
However, there are only likely to be more telecare and self-care startups emerging in the years to come. Investors and other interested parties may be able to hunt them down through services such as Fundz, for example, where their seed rounds appear publicly. We continue to live in uncertain times, and as such, Your.MD may be leading the way in helping to give back a few answers.
SOURCES
https://www.crunchbase.com/organization/your-md
https://www.prnewswire.co.uk/news-releases/your-md-closes-30-million-series-a-round-led-by-rb-to-grow-its-self-care-platform-healthily-899820832.html
https://pharmaphorum.com/news/your-md-secures-30m-to-expand-self-care-app-healthily/
https://www.memerycrystal.com/articles/health-tech-companies-growth-and-funding-in-a-post-covid-world/
https://sifted.eu/articles/healthtech-your-md-raises-25m/