If you are interested in the startup & tech company environment in Texas, here are some of the leading funding rounds for Austin tech startups in 2018.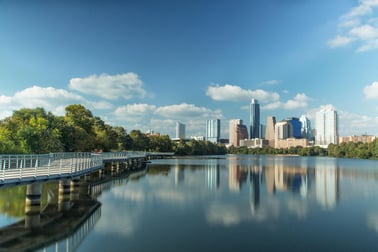 BigCommerce - $

63,999,995

. Bigcommerce Inc. owns and operates e-commerce platform to manage an online store, process orders, and sell products online.

DOSH- $

45,078,140

.

DOSH, LLC operates a cash reward platform that provides offers attached to any credit/debit card allowing consumers to earn on every transaction.

Shattuck Labs - $

46,618,910

.

Shattuck Labs, Inc. operates as a biotechnology company. The company was incorporated in 2016 and is headquartered in Austin, Texas.

OJO Labs - $

20,546,394

. OJO is on a mission to fundamentally improve the way people make their most important decisions through the fusion of machine and human intelligence.
MTPV Power Corp

- $17,895,938. MTPV™ creates clean energy solutions, converting heat into electricity using semiconductor chips. Learn more about how it works.
ClearDATA - $15,000,000.

ClearDATA is a leading healthcare-exclusive cloud provider with extensive expertise in the security and compliance needed to protect sensitive healthcare data.

Infinite.io - $11,728,314.

Infinite io has built a new solution to automatically control and manage the growth of inactive data that consumes IT storage budgets.

Ambiq Micro - $11,443,650. Ambiq Micro, Inc. develops ultra-low power integrated circuits for power-sensitive applications.

Convey - $10,000,248.

Convey, Inc. provides an Intelligent Fulfillment Platform that helps retailers to predict and adapt to changes in real-time.

Genprex - $10,000,000. Genprex

is a clinical-stage biopharmaceutical company developing targeted molecular therapies for cancer.