Type 1 diabetes is rife across the US. Around five million Americans will face a diagnosis of the condition by 2050. In the here and now, approximately 1.25 million people are already living with type 1. However, startups such as Encellin are working to develop treatments and services to help people fight back.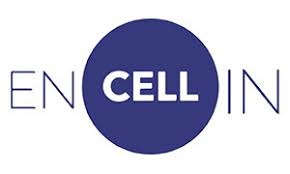 Who is Encellin?
Encellin was founded in 2016 and is based in San Francisco. The brainchild of Grace Wei and Crystal Nyitray, both of whom are PhDs, the enterprise aims to engineer grafting technology to act as a 'preventive method' against type 1 diabetes. Specifically, they study and produce membranes that can carefully graft cells into the body.
This technology encapsulates cells. That means that the need for potentially suppressing medication is negated, effectively 'hacking' bodies to start producing more insulin.
It has been a long and challenging road for Encellin. However, with digital health startups receiving a healthy boost of at least $10 billion in 2020, it is clear that investors are focusing more and more on our health as a whole.
Encellin has developed its models through successful accelerators. Both Stanford and California Life Sciences provided early footing for the innovators. However, as time has gone by, the company has found its own feet in a big way. By 2019, they achieved at least $2.26 million in funding. Amongst their most significant contributors is the UCSF Rosenman Institute, also based in the Bay, and Y Combinator, based in Mountain View.
How Are Other Startups Tackling Type 1 Diabetes?
There are more than 70 leading enterprises actively focusing on type 1 diabetes at the time of writing. Encellin is in firm company. Other ventures include the likes of Diabeloop, a French company developing AI solutions for insulin monitoring.
Other cell research innovators include POLTREG, whose focus lies in T cells or Tregs to help bolster immunity. Their aim is to help boost Tregs in type 1 diabetics to prevent the condition's harmful autoimmune effects.
On top of this, AnToIRx is developing nanotechnology to lower inflammation and to help boost bodily immunity. As type 1 diabetes can lower the body's immune system drastically, protecting the system is at the core of many enterprises' modus operandi.
Where Will Technology Go From Here?
Type 1 diabetes is a problem that is not only affecting millions in the US. Numbers of patients with the condition are rising worldwide, with Canadian diabetics approaching at least 300,000 in number, at least 10% of them being children.
Therefore, a global push from innovators to help diabetics manage and monitor their insulin and even help bolster their immunities is only likely to continue. While controversial in some respects, cell therapy is demonstrably at the heart of some of the best-funded ventures in the sphere.
Investors may be able to find the next big biotech startups in the fight against diabetes through databases such as Fundz. With health a hot topic in 2020, it will be interesting to see where innovators take things next.
SOURCES
https://beyondtype1.org/type-1-diabetes-statistics
https://tracxn.com/d/companies/encellin.com
https://investorsking.com/investors-turn-to-digital-health-startups-with-10-billion-funding-in-2020/
https://www.biospace.com/article/grace-wei-s-personal-journey-from-academia-to-encellin-co-founder-and-entrepreneur-/
https://www.startus-insights.com/innovators-guide/5-top-healthcare-startups-tackling-type-1-diabetes/