There are many fantastic opportunities for innovative startup companies to claim funding. Vita Inclinata, a Denver-based venture specializing in load stability automation, has taken a dream step in claiming the top prize at a prestigious entrepreneurs' summit. Claiming $50,000 in prize money, VI is set to change the way we load transport for good.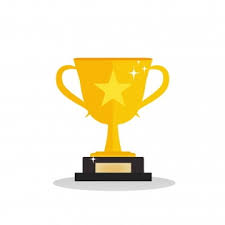 Who Are Vita Inclinata?
Vita Inclinata is a startup founded by Caleb Carr and Derek Sikora. The initial innovation for the venture came out of a tragic situation. In 2009, while on an emergency helicopter patrol, Carr strived to help rescue a friend who had suffered a heart attack.
However, the helicopter in pursuit had an unreliable basket to lower into the danger zone. This, Carr found, was as a result of its swinging, unpredictable action.
The young company, therefore, aims to eradicate this problem through greater basket control. Their maiden prototype revolves around drone tech. When working in tandem with the load-bearing vehicle, the load itself helps to provide stability for lowered loads for both air transport and aerospace.
What Did the Company Win?
In the fall of 2019, Vita Inclinata beat out scores of other startups to claim the main prize at the BBVA Entrepreneurial Contest. This allowed the company to claim $50,000 in prize money. "Vita Inclinata's mission was an exceptionally powerful venture," Elizabeth Dobers, Director of BBVA US Business Banking, stated.
"The story behind the company, its business model, and its use of digital capabilities were all significant factors in deeming them the overall winner."
That's not all. The company has also been able to claim millions via the National Defense Authorization Act. Carr states that the company will likely be claiming $5.5 million, at least, to help fit their technology to 39 UH-60 Black Hawks by 2021.
What Sets VI Apart From Other Startups?
Vita Inclinata is a dense venture which benefits from a tight-knit team. The company has up to 60 employees in total. Their most recent funding round saw the company claim a further $20 million from Series B. Barely two years on from an initial grant of $5,000 and an Angel injection of $1.2 million in the winter of 2018, it's clear that things are starting to move rather quickly indeed for the firm.
VI also benefits from expert oversight both in the aerospace and military spheres. For example, they have received support and guidance from the likes of US Marine Corps Major General Joaquin Malavet and Christy Ivler, former Helicopter Systems expert at the Office of US Army Research.
What's Next for Aerospace Innovation?
Vita Inclinata's rise to success clearly indicates that not all aerospace innovations have to be complex. Those looking for the latest funding success in the aerospace sphere could look through startup databases such as Fundz.
As for the future of aerospace startups innovation, however, you need to go straight to the source. VI's resounding success and future orders are evidence that million-dollar ideas can come to you in the most unpredictable circumstances.
SOURCES
https://vitatech.co/who-we-are/
https://pitchbook.com/profiles/company/159185-26#signals
https://www.forbes.com/sites/amyfeldman/2020/07/17/how-an-under-30-alum-got-his-startups-technology-for-stabilizing-helicopter-baskets-into-this-years-national-defense-authorization-act/#6be5cf8c4bab
https://www.prnewswire.com/news-releases/denver-based-vita-inclinata-technologies-wins-50-000-grand-prize-in-bbva-entrepreneurial-opportunity-contest-finale-in-phoenix-300952356.html#
https://www.bizjournals.com/denver/news/2019/09/13/vita-inclinata-technologies-finalist.html
https://magnitt.com/startups/36502/Vita-Inclinata-Technologies-