2020 has been a tough year for companies of all sizes and all sectors. Despite the challenges, Startups have had a good year, and the number of IPOs proves that 2020 was not all doom and gloom. The world needs a dose of positivity, and IPOs are just that and should give hope to small businesses in the year ahead.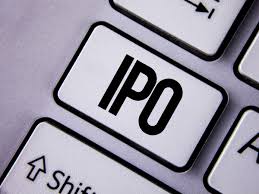 A Positive Year Amid Global Challenges
New ideas and passionate people cannot be stopped, and the economy, despite the recent turmoil, still keeps moving. Out of adversity comes success, and the number of newly founded startups in 2020 has been considerable.
Everything from technology through construction to fashion has seen remarkable growth. It's not just in Silicon Valley and New York either; places like Seattle are making a name for themselves as entrepreneurial hubs. But, what are some of the best IPOs of the past year? Here are 5:
ZoomInfo
One of the year's real standouts in 2020 was ZoomInfo.
Originally founded by Henry Schuck and Kirk Brown in 2007, ZoomInfo was called DiscoverOrg up until 2019, when it acquired a competitor of the same name and rebranded with their name. ZoomInfo brought the IPO market back to life when it listed, and the slump was soon rising again.
On June 3rd, 2020, the IPO Price for this business intelligence provider was $21, and at the time of writing, the value had increased by 124% to $47.10.
The Cloud Goes Big
Snowflake was one of the largest IPOs of the year and holds the largest software IPO record. But what does Snowflake do?
Snowflake is a cloud data platform that provides a data warehouse-as-a-service designed for the cloud, all very relevant today. According to reviews, the company is good at what it does, and its IPO price on September 16th was $120, closing at a staggering $253.93 on the day. On December 23rd, it opened higher at $341.16.
Founded in 2012 by Benoit Dageville, Bob Muglia, Marcin Zukowski, and Thierry Cruanes, the company has around 5,000 employees and acquired CryptoNumerics for $7.1 Billion in July 2020.
In the Shadow of Giants
Jfrog was an exceptional IPO that was overshadowed by the much larger Snowflake IPO. Listing on the same day as Snowflake at $44 and closing at $64.79 Jfrog again shows 2020 was not a bad year at all.
Founded in 2008 by Fred Simon, Shlomi Ben Haim, and Yoav Landman, JFrog provides software developers with a high-speed binary repository management solution. With a staff count of close to 1,000, JFrog continues to grow from strength to strength, basking in its own success.
The Video Gaming Era
Video Gaming has been a growth industry for many years, with some suggesting 9.3% per annum to be the correct figure. Unity, a Multiplatform Tool Provider, is a name many gamers know well. Established in 2004, Unity quickly became a leader in a fast-moving industry.
Its IPO in September 2020 was a resounding success seeing its initial $52 IPO price more than triple in just four months. Diversification from pure gaming to other media formats such as TV and Movies has sustained Unity, and it's a company that not only gamers are keeping an eye on.
Less Conventional Listing Success
Finding a space for itself in the management of daily tasks and team management, Asana went public through a direct listing. There was no first-day surge on the opening price of $21, but its stock has grown steadily since September 30th, 2020.
Founded in 2008 by Dustin Moskovitz (Facebook) and Justin Rosenstein, Asana is valued at around $2billion. However, it is in a highly competitive and expensive market from an R&D perspective, which can be quite destructive for the bottom line.
All the facts about Startups
Any IPO is a success story in its own right, and yet there are countless hidden success all across America. Startups are filled with passionate people with bright and innovative ideas. Fundz is one of the most reliable sources of information on these stories and businesses. To find information about startups in any industry for whatever reason, Fundz is the sensible source that provides accurate and up to date data.
Sources
https://en.wikipedia.org/wiki/ZoomInfo