One of the most famous startup stories in history is that of Colonel Sanders and Kentucky Fried Chicken. At the age of 65, the Colonel sold his first restaurant and put his effort into what has become a worldwide brand. There is no upper limit to the age at which you can become an entrepreneur, and being older could well be an advantage.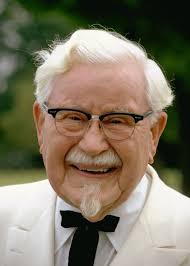 Age and its Perceptions of Being an Entrepreneur
As people get older, they generally want to slow down, especially after a long and busy career. Old age is considered by many as a time to relax and thus, starting a new business is not the done thing. Entrepreneurship is thought to be the domain of the young, but this is a total misconception, as statistics prove. In the mid-1990s, only 14% of new businesses were created by those over 50; in 2018, it was 25.6%, and the number is increasing.
It appears that entrepreneurship is not and has never been the sole purview of the young.
Age and Experience
While younger people might have a greater grasp of modern technology, more senior entrepreneurs have experience that cannot be learned overnight. Experience is something you cannot put a price on, and for new startups, that can be a great head start.
With experience comes contacts and networks of people and, in some ways, a level of trust in a person. Experience also teaches lessons, and many new ideas and businesses come out of these and find ways to overcome or prevent mistakes. Older age has many benefits when entering the world of small business, and all over America, growing numbers are starting and succeeding in novel business concerns.
Here are a few examples of senior startups:
Better Dressing
Founded by serial entrepreneur Camilla Olson, Savitude helps people choose fashion better. Thinking outside the box, Savitude uses AI to help shoppers choose better-looking fashion based on their unique body shape and proportions.
Having raised $600k of seed capital, the company is the latest venture for the 63-year-old founder proving age is no barrier and that passion always wins. Savitude has won several awards for innovation and disruption since 2017.
Job Matching for Over 50s
Having spent decades in the Insurance Industry, Sharon Emek founded Work at Home Vintage Experts (WAHVE) at the age of 64. Her startup focuses on the fact that older people are disappearing from the workplace, and expertise is falling away.
Emek's simple and highly successful small business was founded in 2009, and Mrs. Emek is still the CEO. Reimagining careers for those over 50 for the financial services and insurance sector has seen a straightforward idea become one of the most successful work from home recruiters.
Finding Information on Startups
Startups and information on them are powerful economic indicators. Fundz is a comprehensive database of small business information that is current, up to date, and accurate. For anyone running or planning a new business, Fundz helps you keep an eye on the competition and identify creative or unique lead sources.
Sources
https://www.nytimes.com/2020/10/16/business/small-business-senior-citizens.html
https://www.entrepreneur.com/article/294799
https://www.thebalancesmb.com/the-best-business-ideas-for-working-for-or-with-seniors-2947979
https://www.seniorly.com/resources/articles/top-10-start-up-founders-over-60
https://venturebeat.com/2018/01/14/startup-founders-are-older-more-diverse-and-dont-live-in-san-francisco/