Personal finance has emerged as a lucrative niche largely thanks to the smartphone boom. It's never been easier to tap your screen and swipe your way into your bank account. However, this is a niche that is still evolving. What do innovative startups bring to the table?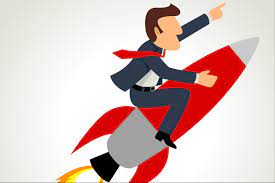 The Fintech and Personal Finance Niche at a Glance
The statistics are clear - fintech is big news for banking globally. By 2022, it's estimated that more than 65% of people in the US will be banking digitally. Whether via app or through the web, it's still a huge evolution through years of basic telling.
Fintech investments are reportedly worth almost $34 billion at the time of writing. That, naturally, includes some unicorn interests. In fact, there are approaching 11,000 different fintech and app startups in the US right now.
But why is this on the rise? Many bankers speculate that fintech is set to be the most crucial financial revolution of the next decade. The central driver behind fintech adoption is, largely, speed and ease of use. There are currently concerns among a minority of people regarding security - but this is where ventures can lend a hand.
Fintech and Personal Finance App Startups Driving the Niche
Let's consider a handful of the more prominent names in fintech and personal finance tech heading into Q4 2021.
Boston's own Circle, formed in 2013, remains a clear leader in the sphere. Its particular bend on the fintech scene is cryptocurrency. Crypto, in and of itself, is growing ever-popular. Therefore, it's easy to see why Circle has been able to command an impressive $271 million plus in funding alone.
Flywire, also from Boston, aims to harness the simplicity and boundary-free nature of Circle. However, rather than explicitly dealing in crypto, Flywire streamlines everyday money. They provide users with locked rates on international exchange, making international transfers easier to process.
Mantl, meanwhile, is a New York firm that offers corporate fintech to help simplify often confusing channels. This service helps modern brands create a smoother omnichannel experience, too. This means that customers find it easier to shop with a Mantl-friendly brand.
Stash is another New York fintech brand that's quickly scaling up. This user-friendly phone app platform allows you to blend multiple financial programs into one interface. Therefore, it becomes easier to monitor the bigger picture. With many different fintech apps and services available now, Stash aims to be the only one you'll need.
With a valuation of more than $1.4 billion at the time of writing, it's a unicorn that's continuing to turn heads.
What's the Future of Fintech?
The future of fintech and personal finance inarguably resides in speed and convenience. Not everyone has access to the bank on a daily basis. People working from home need clear, concise, and speedy solutions to manage their money.
To find out more about live funding details on personal finance startups and other services, Fundz can help. Could the next big financial app be waiting in the wings?
SOURCES
https://www.failory.com/startups/personal-finance-unicorns
https://builtin.com/fintech/fintech-companies-startups-to-know
https://startupill.com/101-innovative-personal-finance-startups-worth-a-follow-in-2021/
https://www.cbinsights.com/research/personal-finance-apps-strategies/
https://www.statista.com/topics/2404/fintech/#topicHeader__wrapper