The ways in which we network and connect with one another are constantly changing. However, the concept of human interaction isn't quite dead in the water just yet. Lunchclub is one of a handful of startups making considerable strides in connecting people for the greater good, even in uncertain times.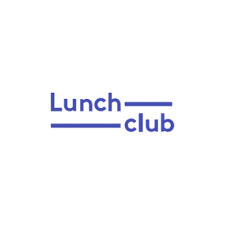 How Lunchclub Stands Out From Other Startups
Lunchclub's USP is very simple. They are a matchmaking service which offers one to one networking. Specifically, they use a unique algorithm to match people who are looking to broaden their spheres with people of similar interests and experiences.
In recent times, the firm has stretched ahead with a remarkable $100 million funding boost. That may be due to a recent pivot and big changes on the world scene, though investment interest indicates there's more to the venture beyond 2020's unique climate.
Lunchclub recently pivoted to allow virtual meetings only. However, this did not harm the business. The service's uptake is said to have spiked by up to ten times over the past few months. As we have seen from Zoom's astonishing rise to success this year, this is a statistic worth investing in.
A Long Time Coming
Lunchclub is not an overnight success. However, their recent triumphs are still rather eye-opening. Even ahead of the 2020 climate, the app's founders – Scott Wu, Hayley Leibson, and Vladimir Novakovski – had closed off $4 million in seed funding. This was late 2019, just a year on from the project's inception. Did it help that the project had roots in the Bay Area – quite possibly!
Lunchclub is an excellent example of a niche tech venture that's thriving on minimal team members, but those who are exceptional in their insight. Even now, the project is said to benefit from a staff roster of fewer than ten people. This is not unheard of for startups to claim success, but it's all the more inspiring for wannabe platform builders.
Lunchclub uses AI to create 'warm' introductions. Networking largely revolves around pitching, and in many cases, awkwardness abounds. Therefore, the app seems to fill a modern niche for professionals to cut to the chase.
It just so happens that investors really opened their eyes to the software this year. Could this be the next killer app – following not too far off Zoom's successes earlier in 2020?
Networking Will Persist
For as long as the internet exists, a need for networking will persist. Lunchclub is just one of many tech innovators who are looking to fill gaps in communication across the miles.
Investors and third-parties may be able to find the 'next Lunchclub' by searching online databases – such as Fundz – to hunt down promising ventures. Startups looking to bring people closer together, safely and responsibly, may do well in the current climate. However, as we can see from Lunchclub's recent funding rounds, that killer edge is all companies need to show VCs that they are future-proof and ready to change the world.
SOURCES
https://techcrunch.com/2019/09/18/lunchclub-raises-4m-from-a16z-for-its-ai-warm-intro-service/
https://www.crunchbase.com/organization/lunchclub
https://www.cnbc.com/2020/09/01/lunchclub-tops-100-million-valuation-amid-quarantine-usage-spike.html