Parental controls on devices that access the internet have never been more important. With children able to access harmful and potentially damaging content through phones and tablets, parental control startups such as Bark are helping us to change the way we protect our kids.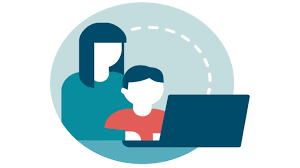 Is There a Demand for Parental Control Startups?
Statistics show that only a minority of parents in the US impose controls over children's technology usage. Research from 2019 found that 40% of parents placed limits on internet browsing in general. 34% restricted social media use, while a close 49% of parents controlled videogame use.
That indicates that demand may not be the issue, but rather access to and awareness of controls. However, interestingly, further studies show that children aged between 11 and 16 years old actually think limits should be in place. 69% of young people surveyed in 2018 were pro-internet safety controls, helping to limit access to adult content.
Therefore, startups specializing in parental controls may be a necessity, more than an asset. This is where Bark comes in.
Who is Bark?
Bark is an enterprise managed by a close-knit team, with Brian Bason as CEO. Inspired by his own struggles to manage content online for his children, Bark is software that actively filters out online content. It's been growing since 2015.
Bark insists that it uses a checking and filtering method, which is more efficient than manual monitoring. Their software is currently used to protect over five million children across the US. It largely operates through machine learning and AI, meaning that it is effectively managing and monitoring content on its own.
In late 2018, Bark brought in an impressive $9 million at Series A, backed by Atlanta Seed, Two Sigma, and Signal Peak, amongst others. The software continues to filter messages and sweep networks, learning contexts, and which phrases and words are likely to lead to harmful information.
In 2018 alone, Bason's software had analyzed a staggering number of messages and data shared with children online. In the space of 12 months, Bark had filtered out more than 900 million messages, helping to cut back adult content and information pertaining to suicide and self-harm.
Bark is also used in school districts across the US. It has become all the more critical for children who are learning at home to stay safe online, particularly during the home-schooling climate.
Will Parental Control Enterprises Keep Growing?
Bark has become necessary software for many parents and schools across the US. Similar enterprises, such as OgyMogy, help to protect children and parents by giving Moms and Dads remote access to their children's communications, as well as GPS tracking.
Data shows that parental guidance isn't necessarily cried-out for but is becoming increasingly needed. Therefore, investors and third parties keen to protect young people from harmful content could discover related startups through databases such as Fundz. With more and more children having access to the internet, now is the time to help keep them safe.
SOURCES
https://www.statista.com/statistics/232345/parental-control-over-childrens-media-consumption-in-the-us/
https://www.cbs19news.com/story/42592918/bark-technologies-sees-big-increase-in-suicidal-emergency-calls
https://www.internetmatters.org/hub/esafety-news/revealed-7-10-teens-want-parents-set-filters-protect-online/
https://www.eu-startups.com/2018/08/family-tech-10-of-europes-most-helpful-startups-for-parents/
https://news.crunchbase.com/news/built-by-a-parent-for-parents-cyberbullying-startup-bark-fights-back/
https://techcrunch.com/2018/08/29/bark-brings-in-9m-to-help-parents-track-their-kids-online-activity/
https://www.startus-insights.com/innovators-guide/5-top-parenting-technology-startups/