With economies shrinking across the G7, it's clear that personal and corporate financial management has never been more critical. Fintech startups lead the way to help make paying for goods and trading in stocks easier than ever before. But what are some current, key performance takeaways?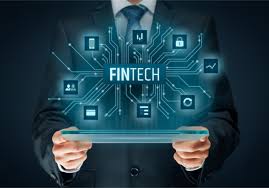 Clear Hotspots Emerging
Despite both economies taking hits in Q1 and Q2 in 2020, the US and UK are leading the way for fintech investment. Statistics show that there is fintech startups investment of $58.8 billion in the US and $18.7 billion in the UK. China, however, inches ahead of the UK with total funds reaching $42 billion.
Trends also show that, despite global uncertainty, fintech is thriving all over the world. Q2, which was particularly tricky financially for many businesses, was hugely positive for financial ventures. Data shows that more than $100 million was raised during 2020 Q2 alone.
Is this a sign of things to come. Some suggest dependency on remote banking during Q2 may have helped to tip the interest. Indeed, this could help to increase awareness of everyday fintech for years to come, too.
Does Crisis Drive these Startups?
Not necessarily. E-commerce, of course, has been growing for decades. For example, PayPal is perhaps the biggest winner of the fintech boom of a few years ago. That said, clear shifts towards remote, non-physical finance will undoubtedly have helped ventures inch ahead with 'mega-rounds.' This term is fast becoming the go-to buzzword in the media.
Some associate the financial crash of 2008 to be the epicenter of the initial fintech boom. It is suggested that regulation adjustment towards online platforms may have helped hugely in this regard. Therefore, it's understandable why many experts believe, 2020 to be the start of the next big fintech wave.
Innovation programs such as Catalyst, too, are helping to push for new ways to manage money. Societe Generale has established this program to futureproof banking across multiple sectors.
Recent Success
It's clear that big banking is paying attention to fintech, too. It's only recently that American Express acquired Kabbage, a unicorn based in Atlanta, GA. It's been a year of challenges for the lender, which specializes in streamlining loans for small businesses.
Kabbage's year up to August was shaky despite its algorithms emerging as a template for lending across the board. The AMEX buyout is a big success in the sense that its clear banks are willing to pay for innovative financial software. It's not just VCs and Angels who are interested.
Context is critical here – Kabbage was thought to be worth $1.2 billion at last funding, and it's thought AMEX has willingly cleared as much as $850 million for the tech.
What Now for Fintech?
Thoughts on fintech appear to vary from expert to expert. However, the statistics are clear. Fintech startups will likely continue to drive interest from VCs and Angels, and databases such as Fundz may just help those willing to fund such ventures find the next big platform.
SOURCES
https://www.digitalinformationworld.com/2020/08/the-highest-valued-fintech-startups-worldwide-mapped-2020-study.html
https://techcrunch.com/2020/08/17/amex-acquires-softbank-backed-kabbage-after-tough-2020-for-the-smb-lender/
https://www.americaninno.com/atlanta/fundings/amex-acquires-kabbage-heres-how-much-the-deal-is-possibly-worth/
https://yourstory.com/2020/08/fintech-startups-catalyst-success
https://www.smartcompany.com.au/startupsmart/analysis/why-fintech-startups-thrive-crisis/
https://techcrunch.com/2020/08/05/as-e-commerce-accelerates-fintech-startups-raised-record-100m-rounds-in-q2/
https://www.etftrends.com/innovative-etfs-channel/watch-these-etfs-after-fintech-startups-raised-100-million-in-q2/