For a time, the concept of the electric car seemed to be an outdated one. However, thanks to the rise of top automotive startups such as Tesla, the idea of EV automotive is coming back into the public consciousness. However, it's not just Tesla making waves – what about other startups?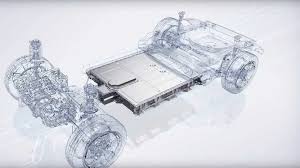 EV Automotive – and Startups – Are on the Rise
The electric vehicle market is exploding in 2020. It's thought that in some international markets, there are hundreds of thousands of cars registered as road-ready. In the UK, for example, there are already 330,000 electric vehicles on the road. Two hundred additional plug-ins are said to be emerging by Q3.
Interest in EV is clearly growing in the US, too. You only have to look at statistics from as long ago as the year 2017/18 to see this. There was a year on year spike of more than 63% at this point.
Tesla, of course, is the blueprint for venture success in EV. The company, which only started publishing profit in recent times, has recently gained incredible value on the stock market, with a reported 3.2% gain in mid-August.
However, investors are looking increasingly at venture alternatives to Tesla in the EV sphere. This may be due to the volatile nature of their stock – as it has continued to dip and rise for some time.
What Strides Are Other EV Ventures Making?
Insiders suggest that surging interest in EV in 2020 may arise as a result of advances being made in vehicle battery systems. For example, it's thought that lithium-ion alternatives are being thoroughly researched. This comes at a time where some believe that progress in battery innovation has stagnated over the years.
What's more, there's movement on the app front, too. Many ventures revolve around the concept of 'the app' – and successful brands such as Bluecity are bringing people closer to EV tech through car-sharing. Of course, it's likely that Uber, one of the most successful app-driven startups of recent times, will be getting in on the game sooner rather than later.
Are There Any Big Success Stories?
It is likely early days to measure quite what we may refer to as long-term success in the EV sphere. However, firms such as Kandi are helping to lead the way.
Kandi is a Chinese venture that, having built electric vehicle standards for some time, will soon branch out into the US.
Kandi Technologies leads with an enterprise value of around $588 million at the time of writing. This comes amid what traders are referring to as speculative risk on the markets.
However, news that the company will be due to bring their leading EV technology for as little as $10,000 to US drivers may well change their fortunes around.
What Next for EV?
EV is an excellent example of a sphere that is already full of great startups. However, it will be some time until we can effectively measure just what growth targets are worth setting. For those investors and angels looking for EV ventures beyond Tesla, an online database of funded companies such as Fundz may be able to help.
SOURCES
https://www.stockopedia.com/share-prices/kandi-technologies-inc-NSQ:KNDI/
https://interestingengineering.com/7-ev-tech-trends-to-watch-in-2020
https://www.marketwatch.com/story/teslas-stock-set-to-extend-surge-toward-another-record-but-pares-earlier-premarket-gains-2020-08-18
https://interestingengineering.com/6-interesting-statistics-about-electric-vehicles
https://www.nextgreencar.com/electric-cars/statistics/
https://techcrunch.com/2020/07/20/despite-tesla-led-hype-private-investment-in-ev-startups-appears-steady/?guccounter=1
https://www.electrive.com/2020/07/31/ev-startup-kandi-to-launch-in-the-usa/