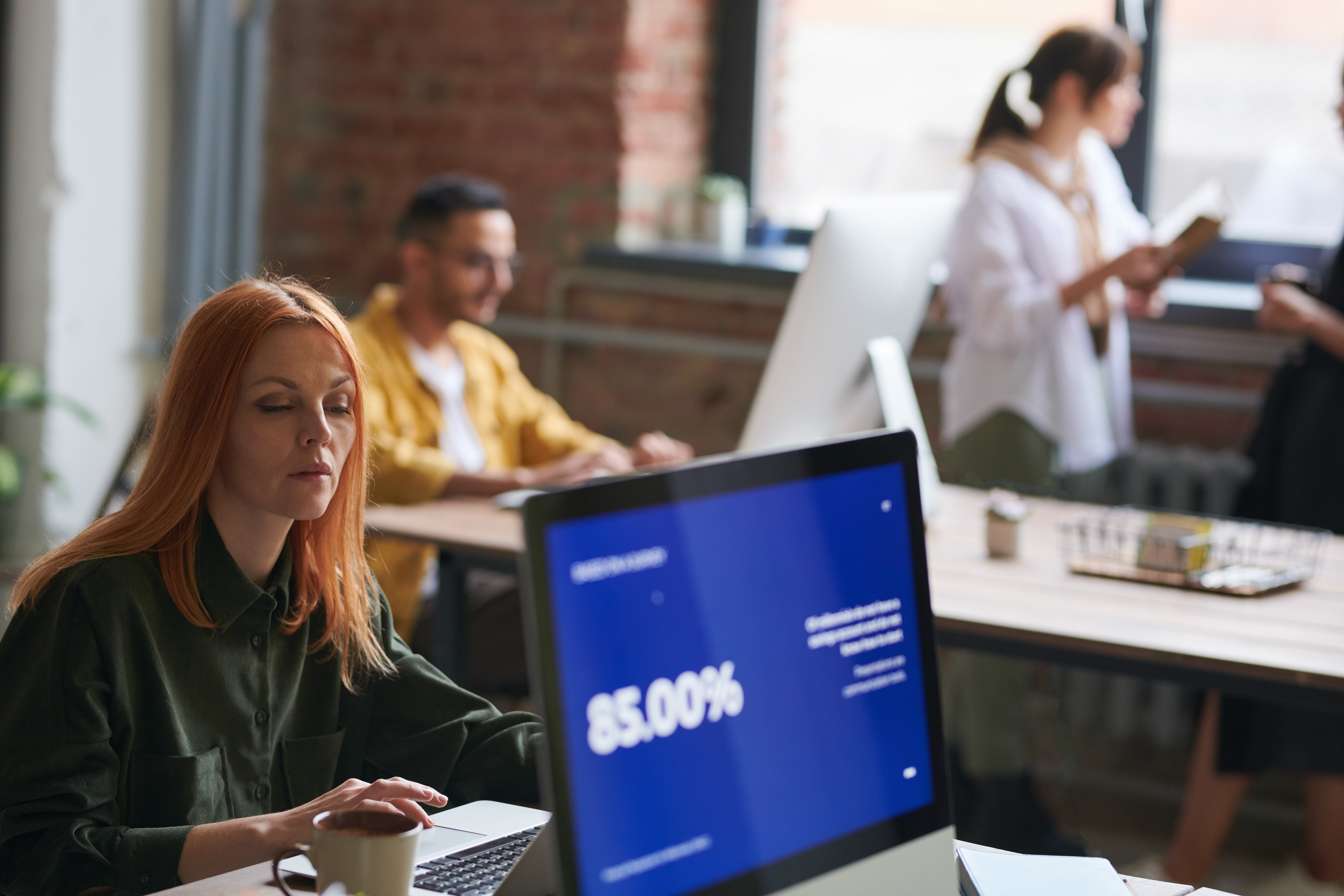 Building your business is a great way to leave a mark, pursue your purpose, and make money on your own terms. But the risks can be significant, as well. According to the US Bureau of Labor Statistics, 20% of new businesses fail within their first year. That's a 1 in 5 chance your startup won't make it off the ground.

Given these odds, it's natural to ask what the secret is for the businesses that do make it. It could be luck, timing, or a unique idea. There isn't a straightforward answer, but looking at all the greatest startup stories, there's one common thread: excellent execution.

Let us elaborate.
It's not just about the idea—it's about the execution
Many rookie entrepreneurs believe that any idea will take off as long as they're disruptive or game-changing. But that's not always the case. Anyone can develop a great idea, but it takes a lot of market research, business planning, and adaptable decision-making to execute it properly. Otherwise, your groundbreaking vision will be worthless.
Startup entrepreneurs who have succeeded can attest that what makes a good business is the capacity to navigate changing landscapes and focus on areas with specific demands. Just look at Canva co-founders Melanie Perkins and Cliff Obrecht. Over 60 million people now use their platform. Although graphic design software was by no means new when Canva first launched in 2013, the pair catered to a widespread demand for accessible graphic design—geared for students and professionals who aren't proficient in complex programs like Adobe Photoshop or GIMP.

They executed their vision by partnering with the right tech developers, being finance-conscious, maintaining a distinct work culture, and adapting to growing remote work conditions. As a result, Canva's valuation today has risen to around $40 billion.

This proves that no matter how complex or straightforward your idea is, it's how you execute that idea that determines your success.
How can you properly execute your startup idea?

Market your idea effectively
To cultivate a strong customer base, you must resonate well with your target market. That's why you have to ensure your marketing strategies align with your vision. Dating app Bumble, for instance, sought to meet women's desire for a safe dating experience by letting them make the first move. As a result, its brand management formulates all its messaging around women's empowerment, lending to the retention of the app's 58 million active users.

Likewise, your brand manager should be equipped to ensure that all your services and products fall under your domain and resonate with your current and potential customers. They should monitor marketing trends, keep a close eye on competitors, and implement marketing initiatives consistent with your brand. Crafting your brand meticulously lets you strengthen your connections with current and potential clients.
Look for niches to innovate on
Researching and improving upon niche elements in a product is a crucial component of your execution. By targeting what seems like small details, you can provide something unique and compelling to your target audience.

Take WhatsApp, whose success persists because of its simple and secure user experience. Despite programs like Skype being available when it was released in 2009, WhatsApp innovated on simplicity and affordability by replicating the ease of SMS texting so users can communicate online via mobile devices—without opening their computers. Now, 52% of internet users use the app globally. So, by significantly improving user experience and giving users what they want, you can gain a competitive advantage in an already lucrative industry.
Engage customers throughout the buying journey
Your ability to adapt to changing demands can make or break your business. The best way to do this? By engaging with customers through every stage of their buying journey, from the moment they learn about your product to how they advocate it after purchasing. Common methods like keyword research, the creation of high-quality content, and social media engagement give insight into customer preferences. This helps you make adjustments that satisfy their demands.

Streaming platform Netflix practices this type of continuous engagement by meeting consumer demand through personalized movie suggestions based on viewing history and then continuing their engagement after viewing by communicating via social media. Likewise, ongoing engagement like this can help you maximize consumer information to pursue opportunities for continuous improvement.

Startup success may seem elusive, but the secret to it isn't all that surprising. It may take lots of research and reattempts, but executing your idea well can determine the success of your business.