If there's one thing that unites most people, it is a dislike of going to the dentist. However, looking after your teeth is crucial. But are the technology and treatments used by dentists still up to scratch? There are many dental startups working to change dentistry for good, but, how?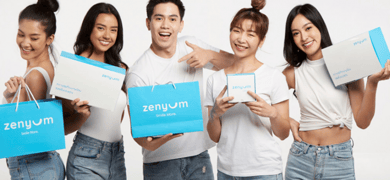 Viewing Dentistry in a Whole New Light
The dental market is growing year after year. Naturally, as the global population grows, so do the number of teeth in need of treatment! Statistics show that the dental industry's value increases at a trajectory of $2 billion a year.
There are many market drivers for this increase in value. One such driver is dental implant work. The costs for this type of treatment are only increasing worldwide.
Startups focusing on dentistry aim to change the game in myriad ways. For instance, some pivot towards improving dental treatment technology while others aim to make it as easy as possible to find a local, trusted dentist.
More impoverished communities across the world may also miss out on access to essential dental care. Innovators across the US and elsewhere, therefore, aim to bridge these gaps.
What are US Startups Doing to Help?
There are many ventures in the US already in funding rounds helping to bring sweeping changes to dentistry.
ZocDoc, for example, is a leading innovator in connecting people to local dentists and surgeries. Their leading platform allows users to manage their dental appointments completely. Using an online interface, ZocDoc users can remind themselves of appointments and read clinic reviews.
Essentially, ZocDoc presents itself as a leading dental 'social network'. At the time of writing, it's raised more than $527 million in funding.
Tend is a New York venture looking at things in a slightly different way. Tend offers patients participating in dental surgeries to redefine their visits. Users can define any in-room entertainment they'd prefer to watch, and if there are any scents they'd like during their stay!
This approach to 'fun' dentistry may help to reduce the negative stigma surrounding dental appointments. While crucial, visiting any dentist is seen as something of a potentially frightening affair.
Tend is already worth $73 million at Series B at the time of writing, with room to grow. They are a few ventures in the game working to change the experience, not just the technology.
Dentistry for Years to Come
Dental procedural technology will, of course, likely evolve as demands continue to grow. However, so will the experience – could dental work ever be fun? Tend is a vital indicator of a direction some companies may move in to help make visiting the dentist a pleasant experience. Of course, there are also many ventures working to broaden dentistry access to all.
Investors keen to change the dental industry for good may wish to look at leading startups databases. Fundz, for example, could offer dental innovations worth holding out for.
SOURCES
https://www.fastcompany.com/90411244/at-the-millennial-friendly-dentist-you-can-watch-netflix-during-teeth-cleaning
https://fintechranking.com/2018/08/02/6-tech-startups-changing-dentistry/
https://www.medicalstartups.org/top/dental/
https://www.forbes.com/sites/leahrosenbaum/2020/10/01/this-startup-raised-37-million-to-make-going-to-the-dentist-fun/?sh=57627cc55694
https://angel.co/company/zocdoc/funding
https://angel.co/company/opencare
https://yourstory.com/2021/03/world-oral-health-day-5-dental-tech-startups
https://www.statista.com/statistics/731751/global-dental-market-size/
https://www.statista.com/statistics/1014496/worldwide-dental-practice-management-software-market-size/