Big data is continuously growing - therefore, so is the need for more in-depth analysis! Startups across the US are working tirelessly to tap into the data we use every single day. But, what do some of the most funded ventures have to offer us? Let's take a look below.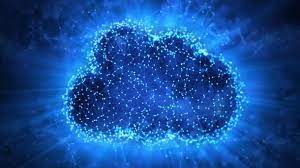 DataRobot
DataRobot, based in Boston, is bringing together data and AI. As data analytics demands expand beyond human capabilities, the need for machine learning grows, too. DataRobot, therefore, brings together ROI tech and AI learning to help fine-tune company analytics.
Companies unsure of how to crunch the numbers may use DataRobot to help simplify and automate collation. It is certainly picking up steam, as the company has reached unicorn status. It's $1 billion in funding arises through innovative insight into valuable, scalable data.
Samsara
Collecting and understanding machine data is a mammoth task. Therefore, San Francisco-based entrepreneurs Samsara have developed an IoT model for smarter data collation. Their AI-based machine-to-machine system allows for smooth recording and analysis of complex numbers.
Samsara's refreshingly simple approach to machine data aggregation has picked up significant interest. As of now, they have funding worth at least $530 million backing their enterprise. They closed Series E funding in late 2019.
6sense
Elsewhere in San Francisco, the long-running analytics engine 6sense provides users with predictive analysis. Given that marketing is so complex, their model helps take out much of the guesswork in attacking advertising strategy. Specifically, their predictive engine helps businesses appeal to other companies.
Their predictive service has gently ticked away, building up disclosed funding of more than $105 million. It's clear that a growing desire for simpler marketing is driving this interest.
Forter
Data is also helping us understand and beat fraud more efficiently than ever before. Forter's pioneering software solutions are built for e-commerce. Specifically, their enterprise offers cloud-based insight into preventing mass fraud across e-tailing.
With e-commerce growing ever more complex, this NYC-Tel Aviv venture is picking up steam. The firm, which has been in the sphere since 2013, is worth more than $100 million in funding alone.
Honeycomb
Emerging on the data analytics horizon is much-needed support from Honeycomb, also based in San Fransisco. This innovative tool is helping people to dig deep into often complex systems where data requires extraction. The firm is still growing its interest base, with more than $27 million in funding to date.
With big data getting more complex, Honeycomb's accessibility will likely help those firms struggling to handle such numbers.
Startups and The Future of Analytics
It is safe to assume that data will never stop growing! Therefore, innovative ways to analyze and break down this data are highly lucrative. Data and Analytics startups, therefore, will likely always have interested support.
Could you find the next big data analytics startup online? A Fundz array of real-time numbers might help you on your way.
SOURCES
https://www.crn.com/slide-shows/cloud/the-10-coolest-data-analytics-startups-of-2020
https://tracxn.com/d/emerging-startups/big-data-analytics-startups-2020
https://www.ai-startups.org/video/datarobot/