Celebrities are renowned for wanting exposure, and many of them find interesting ways to gain it. Growing numbers of them are becoming business savvy and recognize the importance of small business. Today many startups are either started by celebrities or have been partially funded and endorsed by one. Getting involved with a small business is very much a win-win situation.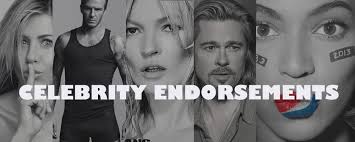 Celebrity PR is valuable
For any business, PR is vital. Getting a name out there and creating a brand is challenging. Leveraging a celebrity's fame is a superb way to gain exposure and soon establishes a link between the celeb and the business.
The connection between a famous person and the startup need not be a boots and all relationship; it doesn't even need that individual to invest. While celebrities are well-known for investing in new businesses, very often, the mere association is enough. The relationship between someone famous and a company can draw both customers and investors.
Zenefits
Celebrity investments are at an all-time high, and they are not shy to invest in new ideas and companies. Ashton Kutcher was a significant contributor in a funding round of $500 million of HR Software solution Zenefits. Celebrities are not just rich people with money to spare, but many like Ashton Kutcher have an eye for business.
Founded in 2013 by Laks Srini and Parker Conrad, Zenefits entered the very crowded HR Software space and needed to make a big impact. Securing funding and an association with super-celebrity Ashton Kutcher was like striking Gold. Not only obtaining investment but have the bragging rights was a smart piece of PR.
Little Spoon
A company founded by women and moms for moms needs someone special to support them. Little Spoon was founded in 2016 by Angela Vranich, Ben Lewis, Lisa Barnett, and Michelle Muller. Focused on "baby's first bite," Little Spoon produces nutritious organic food for babies in their formative years and secured investment and support from Serena Williams.
Williams had the cash and took a real interest in the company as she, too, was about to become a mother.
Williams provided around 10% of the $17 million raised and was the perfect name to have associated with the business. Her name was one thing along with her healthy way of living that matched the product and was great for PR. Furthermore, understanding motherhood and babies made it a great match.
Not just the money
Tapping into the famous person's passion that a small business wants an association with is valuable. Investment from and partnership with a famous person is about more than just the money. When the individual shows a keen interest either in the business or in helping startups in general, the value cannot be measured.
Finding out about Startups
Finding out about celebrities is easy but searching out startup businesses is a little more challenging. Fundz is a powerful and easy to access database of funded startups and some of these will have celebrity ties.
https://startacus.net/culture/i-m-a-celebrity-investor-get-me-tech-startups
https://www.sme10x.com/people/fame-fortune-founders-10-startups-backed-by-celebrities