As you probably know, in the last quarter of 2019, there were murmurs about a virus in China. It was assumed to be under control, but it soon became apparent that COVID-19 was not. Few could have guessed how fast this deadly virus would spread beyond China and cause the largest pandemic since 1918.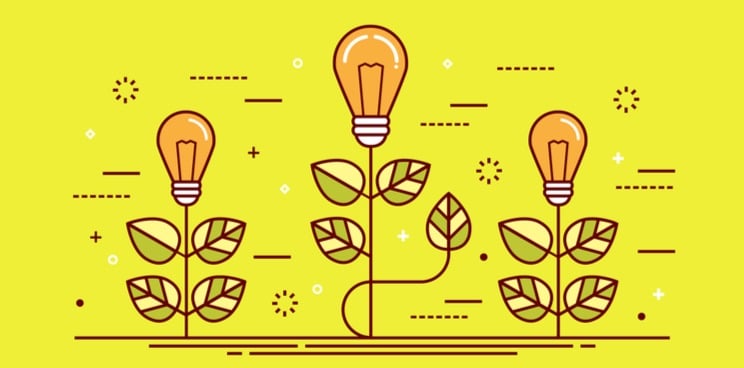 However, one company with an incredible start-up story could be one of a select few about the save us!
The Fight for a Vaccine
Within weeks of the Pandemic spreading around the globe, the race was on for a vaccine and a handful of pharmaceutical and biotech companies started work on finding a vaccine.
Among these was an almost unknown company called Moderna, Inc. Moderna was not long ago a tiny Startup. However, today it's a thriving company, specializing in the development of messenger RNA therapeutics.
At the time of writing, Moderna seems to be winning the vaccine race because its vaccine can be stored easily compared to its rivals.
From an unknown to a history maker
Moderna was founded in 2010 by Derrick Rossi, Kenneth Chien, Noubar Afeyan, Robert Langer, Stephane Bancel, and Timothy A. Springer.
Based in Cambridge, Massachusetts, the company had, until now relatively little success with its biotech products. Moving to lower margin biotech products, the fortunes of this tenacious biotech company began to change. Famously, in 2018 Moderna carried out the largest biotech IPO in history.
A regular record-breaker in Biotech Funding
In 2015, Moderna raised $450 million in funding. No biotech company had done this before, and it was not going to be the end of record-breaking fundraising. Three years after the record breaking raise, the business was valued at $7.5 Billion. In another historic move, an IPO with just 8% of its shares raised $600 Million.
Moderna wasn't just finding success in raising capital; it was now gaining success with its products in development. The future was bright.
A Gift Horse
Since its inception, the company accumulated a $1.5 billion loss with $3.2 Billion in equity, which is not atypical. The once small biotech company was fast becoming a serious biotech player. When the search for a COVID19 vaccine began, Moderna was well-positioned to become a potential leader, and work began.
Facing a plethora of challenges and some stiff competition from around the world, Moderna focused and used its resources well.
Skyrocketing Worth
The company made headlines around the world in November 2020, with the announcement of a COVID19 vaccine. The vaccine was more effective than others, and it was easier to store and transport.
Furthermore, it would be ready for clinical trials and ready for use far sooner than other vaccines. With this news, Moderna's value skyrocketed, and a once small, unknown biotech startup is now worth $35 Billion.
Finding successful Startups
Moderna has become a potential global savior for a genuine problem. Not every company can expect the good fortune that it has undoubtedly deserved, but plenty of promising companies exist out there.
To find the most promising Biotech companies, those interested require good information sources. Fundz' real-time updates of biotech and other startups that just raised funding is certainly a tool to consider.
Sources
https://www.businessinsider.com/moderna-origins-ceo-cofounder-interviews-and-inside-the-lab-2020-5?IR=T
https://en.wikipedia.org/wiki/Moderna
https://www.en24news.com/2020/10/in-the-vaccine-race-the-moderna-start-up-remains-an-enigma.html