Did you know that you can feed a farm on insects alone? This is the methodology that Beta Hatch, based in Washington, is swearing by. Startups in the agriculture sphere are working hard to make feed and waste more sustainable. But what is it about Beta Hatch that's getting them such massive interest?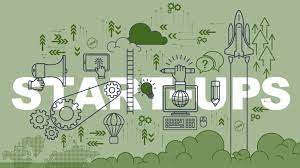 Cash for Insects
Since 2015, Beta Hatch's feed source innovations have claimed colossal interest from investors. In recent weeks, the company secured a $10 million seed round - allowing them to expand significantly. Prominent investors in the round included Lewis & Clark Agrifood.
The money will allow the company to develop its feed production site exponentially. The firm has gained praise and attention for its mealworm-based protein feed, which aims to reduce waste.
The latest round isn't the first success for Beta Hatch. Previously, the firm was able to secure a barnstorming $9.3 million towards the end of last year. They've gained interest from green and sustainable investors - mainly thanks to their no-waste site solutions.
How Does Beta Hatch's Produce Work?
Beta Hatch's mealworm produce is, from the offset, manure. Their mealworm mulch production process aims to scale back on the 60% of feed wasted each year. However, the company also produces oil and proteins to help enrich animal feed and cut down on wasted material.
Beta Hatch also prides itself on its scalable systems. They intensively hatch and rear mealworms to ensure that only the best oil and manure are produced. It's an entirely organic frass - certified in the US - and it needs little in the way of water to produce.
The company also asserts that they produce unique blends and feed to meet specific animal demands. All around, the process promises to be a more sustainable, beneficial process for all involved.
Can Beta Hatch Lead the Way for Other Startups?
Beta Hatch is one of several firms and innovators catching the eye of green investors. Green and sustainable investing have never been bigger. However, Beta Hatch is leading the way mainly thanks to their provable expertise and technology.
Agritech is a competitive sphere - and $20 million in funding across 12 months is nothing short of a triumph. However, they are not the first in their line, with Ynsect having kick-started the mealworm game two years ago.
That said, Beta Hatch's methodology and tech are helping to bring important issues to broader attention. Rural farm waste is growing into a more significant problem than many people are likely aware of. The company, while not leasing technology, will instead continue to produce and dispatch larger quantities of mealworm feed via HQ.
Agriculture problems affect everyone. Animals, farmers, the food industry, and consumers across the US. Therefore, many ventures in Agritech can take a leaf out of Beta Hatch's book.
Agritech is a growing sphere that's continuing to evolve with new applications and in-roads. Real-time funding details are available via Fundz, for example.
SOURCES
https://www.geekwire.com/2021/insects-feed-startup-beta-hatch-raises-another-10m-builds-future-farming/
https://techcrunch.com/2021/08/18/mealworm-farming-company-beta-hatch-raises-10m
https://www.seafoodsource.com/news/aquaculture/beta-hatch-ceo-sees-bug-opportunity-in-insect-based-aquafeed