B2B startups are nothing new. However, in just a few short years, they are now, once again, hot property among investors. This is the case in the US. But what is it that leading B2B innovators in North America are doing to lead the charge?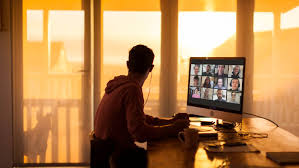 B2B is Still Big News
It is safe to say that B2B is still worth big money in the US and worldwide. Data shows us that over $3 billion found its way to B2B startups in 2018. With businesses continuing to rely on each other's communications in the years, this figure is only likely to grow.
B2B arrives in many shapes and forms in the modern age. Key examples may include content management platforms or collaboration tools. Also, other companies may offer cloud computing in the form of off-site servers and data storage.
In any case, startups continue to identify areas where other businesses are in dire need of support. B2B in the New 20s focuses on making technology more adaptable and more flexible to increasing customer demand.
Big US Examples
To understand a little more about B2B's place in the US, we need to take a look at a few highly successful companies.
Dataminr is a New York firm specializing in AI for disaster management. Crucially, the company's tools enable users to predict better and bounce back from corporate crises. Investors believe in the brand, too. It's received at least $577 million in funding thus far, with the team at the epicentre of AI innovation.
Slack is perhaps the biggest US success story in the B2B field. This North American venture specifically offers a small working playground for use anywhere that has data connectivity. Slack is a content collaboration platform that allows for ease of communication and project sharing. While there is more competition than ever in this field, Slack is a unicorn worth more than $1.2 billion.
Tradeshift offers a similar service, though it focuses more on bringing disparate companies together. Whereas Slack primarily aims at sole traders and small businesses, Tradeshift's scope lies in connecting supplier to supplier. Their leading suite picks up plenty of interest, with a current funding value of $432 million.
Health Catalyst, meanwhile, drills into a specific niche. Data is constantly growing in the healthcare sector, and as such, Health Catalyst provides digital paperwork solutions. HC aims to prevent data siloing, which can lead to many problems further down the line. The company is worth more than $377 million.
B2B is Set to Grow
Businesses are always going to need other companies if they stand any chance of growth. Therefore, when we are more dependent on technology than ever before, it makes sense for B2B solutions to emerge. But where will they go from here?
Investors keen to inject capital into emerging B2B innovations may do well to look into databases such as Fundz. Enterprising B2B solutions are getting more efficient and more popular!
Sources
https://growthlist.co/blog/most-funded-b2b-startups
https://upjourney.com/exciting-b2b-startups-to-watch-out-for-in-2019
https://www.inc.com/magazine/201310/jill-krasny/why-b2b-start-ups-are-suddenly-sexy.html
https://www.huffpost.com/entry/10-fastgrowing-b2b-startups_b_8974536