The mean Series A funding round in the U.S. has reached $13.96 million for the first time. After reviewing nearly 600 Series A rounds since the beginning of 2019, the Average A round beginning the year was about 20% less than the new high just reached. Let's look at a few factors fueling the continued rise.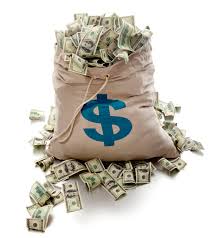 The first factor is the combination of a strong economy and high cash reserves with venture capital firms. Not only do VC's have extra to invest, but the favorable economy helps them feel more comfortable in the future outlook.
Second, biotech related firms continue to have a significant impact on the mean round size. With rounds $100 million now not uncommon, the median trails the mean by quite a margin and that difference continues to increase.
Third, the leading venture firms are betting more on their top choices, vs. a more proportional investment across various portfolio companies. In the age of Amazon and its ever growing dominance, investment firms likely feel more confident that some of their best bets can also leverage technology and economies of scale, to capture a greater percentage of their addressable market.