Millions of us have a sweet tooth, and there's always something new and tasty to try. In fact, many candy startups in the ether are working hard to change the way we see and taste candy! It's well worth considering what the more prominent emerging names in Willy Wonka's sphere are up to.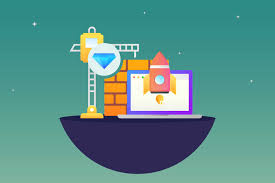 The Confectionary Industry in Brief
Before delving into some sweet examples, do consider the industry as a whole. The US confectionery industry is, by far, the most successful in terms of revenue on a global scale. At the time of writing, more than $188.9 million had been made in this market domestically.
Furthermore, that market is expected to grow. It's anticipated that there will be annual growth of around 1.67% over the next few years.
Naturally, startups in the candy and chocolate industry are keen to take full advantage. Here are three already making giant leaps forward.
Landru Chocolates
Landru Chocolates is the brainchild of Newark-based civil engineer Oscar Baile. Baile started producing chocolate of his own after helping build a hydroelectric plant in Venezuela. Having tasted the local sweets, he was inspired to train up and enter competitions.
Landru specializes in truffles, toffees, and caramels - and Baile himself is an award-winner for traditional chocolate treats. Landru and Baile are helping to bring alternative chocolate tastes to the masses.
Mast
Mast, based in Brooklyn, blends two great loves of many Americans - coffee and chocolate. Specifically, they develop chocolate bars and treats from organic, legitimate cacao.
Mast's biggest strides in recent years have included leading with vegan-friendly chocolate treats. However, they have also led the way concerning low-sugar varieties too. The Mast way, it would seem, is to develop chocolate without the guilt. They've been known to use oat milk, for example, to create new and exciting ideas.
Sucre
Sucre, meanwhile, focuses on chocolates and desserts. It's the brainchild of pastry connoisseur Tariq Hanna, whose brand takes inspiration from New Orleans. The brand is actually based in the city, too - and you'll be able to enjoy chicory chocolate and more besides.
Sucre was launched to inject a little more fun into culinary creations. Since its founding, the company has scaled the Inc. 5000 and experienced three-year growth of more than 68%. For Hanna and the team, the sky's the limit - but to keep their tastes just as spectacular along the way.
How Are Confectionary Startups Changing the Game?
Confectionary ventures are largely considering tastier, more sustainable ways to tempt the masses. What's more, there has never been a bigger thirst for wild new flavors and styles. Therefore, it will not be surprising to see more adventurous candy and chocolate lines opening up in years ahead. Variety is key.
Real-time data on sweet startups is available to view now via Fundz. Investors, innovators in the sphere, and researchers should never have to look too far for funding information.
SOURCES
https://www.inc.com/emily-canal/growing-chocolate-and-dessert-businesses.html
https://pitchbook.com/blog/this-valentines-day-get-sweet-on-these-chocolate-and-candy-startups
https://smallbusiness.yahoo.com/advisor/resource-center/inside-3-chocolate-startups/