If you're getting your startup off the ground, then you're going to have to think about where you'll locate your business. Hiring out office space is an option, but many startups are now working out of coworking spaces. Here's why you'll want to consider them for your new business.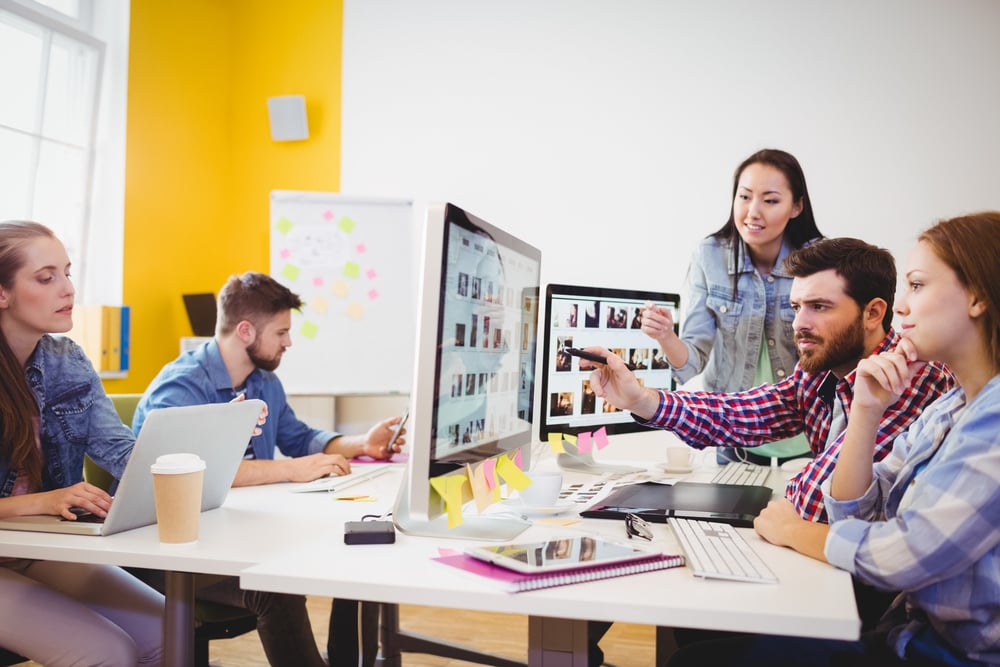 1.) They're Very Affordable
This is one of the most common reasons why startups are starting out in coworking spaces. "If you're paying for a regular office, you're paying for all kinds of things, including internet, utilities, furniture, and more" says startup writer Anna Keys. "In a coworking space though, these are all handled for you."
All the costs are included in one price, and the cost of the space is divided across all the parties who are renting the space. As such, you'll see that it comes out a lot cheaper overall. That helps you save so much money when you're just getting started.
2.) Coworking Is More Flexible
If you invest in a coworking space, you aren't going to be tied into it forever. When you first start out, you'll be working with a smaller team, or even just by yourself. At some point though, you'll need to grow, and that will mean getting your own office space.
If you're in a coworking space, it couldn't be easier to make that transition. You'll simply give your notice, which should be around a month, and then you can make your move. It makes everything a lot more flexible, and you'll be able to make the move without any fuss.
3.) Private Rooms Are Available
When you think of coworking, you'll think of large open plan offices. These are the norm, and you'll see that most of the floor plan is like this. If you want the cheapest option, then leasing a few spots on the office floor will work perfectly for you.
However, you can also get a private office in most coworking spaces, too. These work well for many people running startups, and they're still cheaper than having your own office. It's something you'll want to look into when you're looking around.
4.) Better Locations
When you first started looking into locations for your startup, you'll have seen that the cheaper a location is, the further out it is from the city center and the heart of everything that's going on. That's obviously not ideal. However, if you pick a coworking site instead, you'll get a much better location as they're typically in the heart of things.
That allows for a much better office culture, as the site will be easier to commute to, and you can head to other locations afterwards to bond and enjoy some time together as a team. It's something to keep in mind when you're considering coworking.
5.) Have A Professional Office Space
Many startups actually get their start in your home, and that's a handy place to make your initial plans. The problem is, it means that you don't have a professional space to meet with clients and investors. You really need to have an office space that will give the best impression of you.
6.) Coworking Spaces Help With Motivation
When you're working from home, it's very easy to feel unmotivated and undisciplined. As such, you'll find it easier to slack off and not stay on task as you're working. That's a big reason why people are using coworking spaces in general.
These spaces are full of other people working, so you'll be much more motivated to get work done. It helps you get a routine in place, and when you're able to do that you'll find much more success overall.
These are just a few reasons why coworking spaces are becoming so popular with startups. They save money, give you a better location, and are a much more professional location overall. Plus, there's so much more flexibility than with a traditional office.
Madeline Miller is a writer for Top essay writing services. She covers startup culture and tips for new startup owners.


Topic: Coworking Startups