Sales intelligence - by its very nature - involves the pulling and management of data on a grand scale. CRMs, or customer relationship management tools, are quickly becoming the leading bastions of support in this regard. In fact, did you know that 74% of business owners surveyed feel CRMs give them clearer access to client data? If you're starting with sales intel and are yet to set up a CRM, now might be the time to act.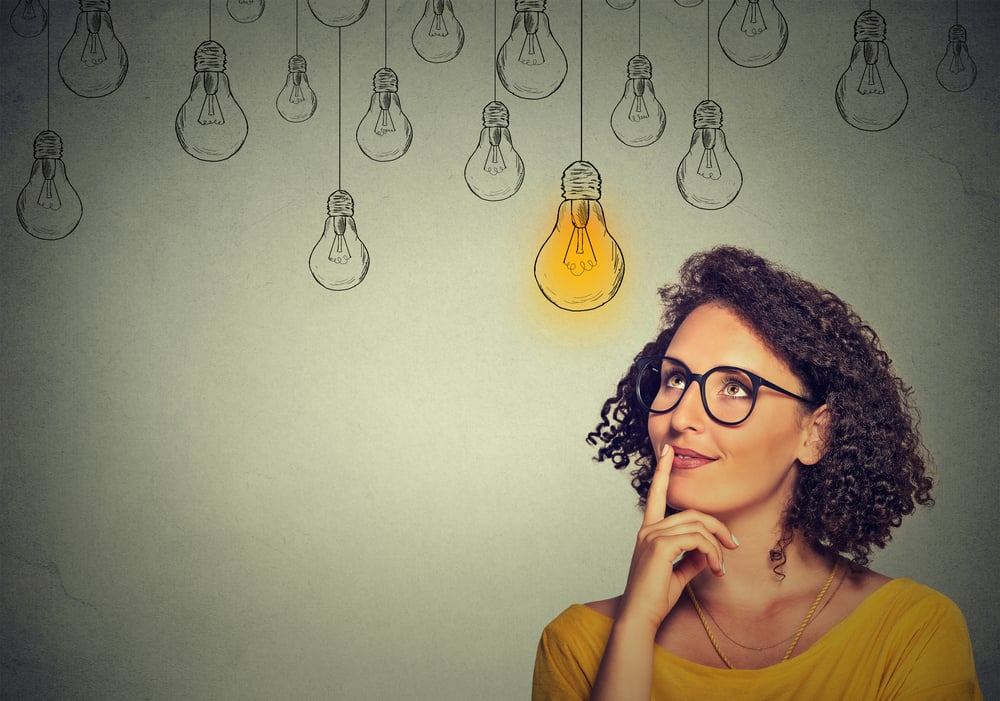 What is Sales Intelligence Software?
Companies use sales intelligence software to improve the quality and quantity of sales leads by using data to find new opportunities and provide salespeople with the information they need to take advantage of them.
CRMs are primarily used to help manage and maintain customer journeys and can be split down into three core types. The first, collaborative CRMs, bring all team members onto the same page regarding data and journeys. The second, operational CRMs, focus more on visualizing and efficiently handling these journeys. Operational CRMs streamline and automate lead generation and building, for example, to simplify the process.
Analytical CRMs, meanwhile, help you to break down the data. This model, crucially, is most helpful with sales intel. These platforms help us to visualize and plan for specific customer data. They help us see how customers buy and use our services and which clients are the most retention-critical.
Some companies, such as HubSpot, offer all of these types of CRM options, which can purchased as a suite or selectively combined for specific use cases.
The common denominator here is that all CRMs better visualize and organize big data. Customer data is always growing, and will never cease. By helping to break down data and touch base on customer journeys, we can build more lucrative, mutually-beneficial sales funnels.
Five Reasons You Need a CRM's Support
Investing in a CRM is an excellent idea if you intend to make the most of your data. However, you may regularly notice a few pain points where such software can be of particular support. Do any of the following scenarios seem familiar?
1. Your Productivity is Low
Sales productivity is tricky to balance and manage. This is because much of the background work in selling revolves around administration and repetition. Data handling and processing likely makes up much of your sales strategy. What's more, there are zero guarantees that you will make a lead after hours of number-crunching.
Some sources suggest that using a CRM can help to reduce slowdown by up to a third. That means your sales team can expect to be 30%+ more productive with clearer funnels and visualizations. Unnecessary paperwork will always slow you down - it is worth taking a step back to see what's holding you up.
2. No One's Sure Who Does What
In this day and age, clarity in collaboration is crucial. Sales and marketing professionals need to work together to build clear outreach strategies. What's more, managers more than ever need to see what's happening at each stage of the funnel. Without clear data visualization and relationship management, collaboration breaks down.
Thanks to the internet's evolution and the rise of remote working, cleaner collaboration has never been more important. CRMs can help multiple teams and their members to see where they are heading at pivotal points in customer journeys.
3. Your Data Analysis Needs Work
Data analysis is a never-ending process that is, by and large, highly complex. However, you will know when your analysis isn't working effectively when your customer base is stagnating. You're making fewer sales, and your customer satisfaction surveys are off-mark.
You never truly know the full benefit of data analysis until you put it to work for the better. With a CRM, you can automate insights and data collation in various disparate categories. All the data you need pulls together into one place with clarity and greater access for action planning.
4. Your Customers Aren't Satisfied
As mentioned, customer satisfaction is significantly impacted by how you manage and analyze your data. If you are starting to notice dissatisfaction - or customers leaving your services - it may be time to use a CRM.
CRM software can help you drill down into genuine pain points for prospective customers. You can also use leading CRMs to engage with customers via multiple channels. Rather than make dangerous assumptions about your customers, CRMs can help you drill down into what matters.
5. Your Business Isn't Growing
Ultimately, if you don't monopolize the data available to your business, it simply cannot grow. If your customer pools remain small or even shrink, you need to visualize where you may be going wrong.
Once again - CRM data management can help you see pain points and funnel blockages. Managing and streamlining your data becomes infinitely easier when you have a one or two-page setup for clarity.
Businesses primarily grow based on customer demand and product innovation. With greater insight into data, you can fine-tune products and experiences alike.
Data Collection and Measurement is the Key
CRM software is hardly a new invention - however, it is still not yet adopted by many businesses. In an age where data grows and service demands increase, likewise, clearer visualization is critical. CRMs can and will help you to find your key audiences and how you can measure their parameters. CRM software will scale up and down as per your business and customer base's needs.
Sales intelligence CRM can seem daunting to many business owners. However, no matter the scale or standard your data sits at, the right software will help your enterprise evolve.
SOURCES USED FOR RESEARCH
https://findstack.com/crm-statistics/
https://www.zendesk.com/blog/3-types-crm-everything-need-know/#:~:text=There%20are%20three%20main%20types,collaborative%2C%20analytical%2C%20and%20operational
https://pipeline.zoominfo.com/sales/sales-intelligence
https://www.sales-i.com/blog/7-signs-need-sales-intelligence-software
https://www.salesforce.com/content/blogs/us/en/2015/11/7-signs-need-sales-enablement-solution.html
https://blog.hubspot.com/sales/warning-signs-your-company-needs-crm-software
Topic: Sales Intelligence CRM