The European fintech sector is booming, and payments startups are leading the charge. In the first half of 2023, payments startups accounted for 15% of the total fintech funding of $4.2bn, according to Dealroom.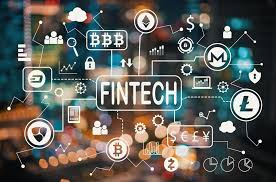 Nine emerging alternative payment startups have caught the attention of venture capitalists, including Payable, Simpler, Total Processing, Statement, Payflows, and Hyper. They are also helping to streamline the payment process, making it easier for customers to make purchases and for businesses to manage their finances.
In other news, Nvidia is getting in on the startup action, taking an equity stake in Lambda Labs, a cloud provider that rents servers with Nvidia chips. The deal could total $300 million and value the company at more than $1 billion. This follows Nvidia's similar equity stake in CoreWeave, another Lambda rival, and is part of the chip designer's increasing venture capital investments in cloud and AI software startups.
Finally, McKinsey recently announced a partnership with AI startup Cohere to provide AI solutions to its enterprise clients. This is the first partnership with a large language model provider that McKinsey has announced as it joins other global consulting firms in tapping into the global AI frenzy. The two companies are working together to build customized solutions to help improve customer engagement and workflow automation for clients, as well as to increase McKinsey's internal efficiency.
Cohere has raised $270 million from investors including Sequoia Capital and Lightspeed Ventures.