Technology is disrupting every industry. The only way to overcome technological disruption is to embrace it. Today almost all industries of the business sector are being increasingly impacted by disruptive technologies such as Artificial Intelligence (AI), the Internet of Things (IoT) and Robotics.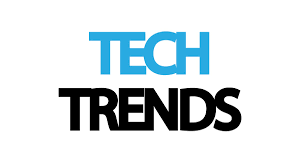 Let's look at some of the ways that technology is disrupting business. By focusing on these trends from the beginning, startups can get a leg up on competitors that lag behind.
Growing Importance of Data Science
Today, almost every company relies on data science to create their strategies. Data is one of the most valuable sources of information to understand customer behavior and market trends. If a company wants to succeed in the market it needs to allocate its resources towards data-driven decision-making. This ensures that a firm remains on top of the market and is maximizing opportunities.
In addition, the data itself is a valuable asset. Frank Nagle, a professor associated with the Harvard Business School, said in a recent article:
"Traditionally, companies focused on the technology they own and have exclusive rights to use as a critical driver of competitive advantage. However, increasingly cutting-edge technology is developed as a shared resource where the core technology is freely available to anyone who wants to use it and it is frequently released as open-source software. Therefore, instead of the technology itself, companies are considering their user data and their tech employees as the primary drivers of competitive advantage."
Cloud Computing is Creating a Decentralized Workforce
In the past, companies had to store everything at their own facilities. All the information had to be saved on physical servers. This increased the possibility of human error, employees would spend more time looking for information, and it was less secure.
Cloud computing became a game-changer. Companies now store everything at a cloud server. Information is not only safer but also more accessible for everyone; employees can find the information they need quickly.
Since most activities are handled online, there are some companies that no longer need physical premises. This has created a decentralized workforce that can work from everywhere. Therefore, the remote work trend has significantly increased over the past decade.
Cloud computing has also allowed the customer service team to easily transfer large files in a matter of seconds. Cloud services usually have high-quality bandwidth that allows them to do so. In the past, it used to take a lot to send a large file. Startups should embrace cloud computing wherever possible.
AI & Automation
AI plays a huge role in technology disruption, and specifically in automation. Businesses across the world have started embracing automation to optimize their processes, from the retail industry to large companies.
One of the most common examples of automation in business is chatbots for digital marketing. As businesses and consumers alike expect increasingly faster and more intelligent responses to inquiries, Chatbots and AI will only become more prevalent and relied upon.
However, the use of Chatbots is just part of the equation. Companies that create the best and most flexible digital experience, to engage and respond in the ways desired by different buyers, will both be in a better position financially, as well as position themselves for things that will be more and more important to their growth. Once again, startups have the advantage over established enterprises, in being able to build from a clean slate vs. being encumbered by legacy infrastructure and processes.
Conclusion
While often quite limited in terms of capital and personnel compared to established, larger businesses, startups have agility and are not entrenched in older technology and ways of doing things. By embracing these disruptive tech trends from the beginning, they can make up for a lot of the challenges they face against incumbents at target accounts.
Startup databases such as Fundz can keep startups abreast of some of the most promising startups and how they are leveraging or innovating with these technologies.