Startup Database Funding Trends: A Visual Data Story
We analyzed data from 17,459 startup fundings across the U.S. and what we found might surprise you. Learn which cities, states, and industries are on track for growth and which will struggle to secure vital funding
Harvard research shows the first person to connect wins many more of the deals. Fundz Pro lets you connect first with thousands of just funded startups.
SIGN UP NOW FOR JUST $10/MONTH WATCH HOW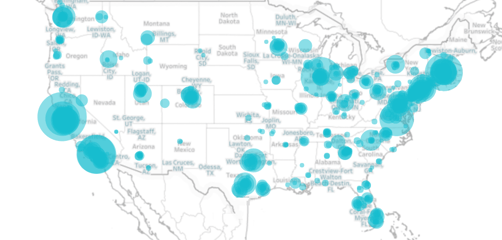 When startups raise money from investors for a stake in their company, filings must be made with the United States Securities & Exchange Commission.
At Fundz, we created a powerful database of newly funded startups that collects all this data & combines it with other relevant information, with the goal of creating one of the best startup databases for B2B Sales and lead generation, identifying sales trigger events and keeping up with vc news. If you're interested in compiling a list of startup companies, our web app makes it easy for anyone to quickly customize, search and export information from the database, plus save favorites and notes.
One of the benefits of having all of the information in one place is the ability to create insightful, startup funding reports on industries, locations, as well as the status of the overall startup funding environment in the U.S. (Here are some startup funding database resources.)
The following is a comprehensive, interactive set of reports obtained from all non-investment fund related SEC Form D filings, between June 16, 2015 and May 5, 2017.
Quick Facts:
California has more startup fundings than the next 3 states combined.

The 3 cities with the greatest amount of tech funding in order are: New York,

San Francisco, and

Boston.

Smaller cities Austin, Plano and San Mateo are getting a large amount startup funding despite being smaller cities.

Tech startup funding is being led by health-related industries: healthcare, biotech, and pharmaceuticals.