An Overiew & Brief History of Fundz' Startup Companies Database
Since 2016, Fundz has been leveraging our proprietary technology to capture SEC filings of new startup companies that just received funding.
Our goal in developing Fundz was to make this information much more accessible, searchable and user friendly, so our customers could quickly find, learn about and connect with the specific types of startup companies they were interested in, that just raised funding.
Fundz presents this information is a very user friendly interface and let you create filters and search by company, industry, locations and funding range. Fundz currently has fundings from tens of thousands of startup companies in our database.
In 2019, Fundz added integrated emails and domains when available. Then in 2020, Fundz added in beta release company issued news of new fundings.
The addition of company news provides a brand new data source, as sometimes companies will issue news before making a government filing, or vice-versa. The addition of news also adds startup company fundings from around the world.
Today, Fundz has customers from around the world, including individual, team and API subscriptions.
How to Access Fundz
You can access Fundz by signing up for an individual Fundz Pro subscription, as part of a team subscription, or via an API subscription. Individual subscriptions are $10/month, cancel anytime and you can sign-up here.
Contact us if you are interested in a team or API subscription.
Connecting Ahead of Your Direct Competitors is the Key

With technology to surface domain names and emails of stealth mode startups within minutes of their SEC filing or news release, (when verifiable) Fundz is often the first and only database to have this aggregated information in one place.
This provides a distinct sales advantage for our customers to connect and market to just funded companies ahead of their competitors.
Harvard & Berkeley research has proven the first salesperson representing a particular product or service ultimately wins many more of the deals.
Export a List of Some of the Best Startup Companies with Recent Funding
Fundz lets you export lists of new fundings (up to 500 records at a time) with added contacts emails and domains when available. Here is an example.
Stay Updated on Funded Startup Companies with our Chrome Extension
Fundz' Chrome extension means you are always just a click away on new fundings that match your filters for locations, industries and funding range.
View your Stream of New Startup Companies with Funding on Mobile
View your stream of newly funded companies wherever you are, customized to your locations, geographies and funding ranges.
The Best Pricing & Terms Anywhere
Fundz is only $10/month, cancel anytime. No hidden fees or limitations in views, access, or times you can export.
Our Quickly Growing Customer Base
Fundz has customers around the world, from small startups to professionals at leading organizations, such as: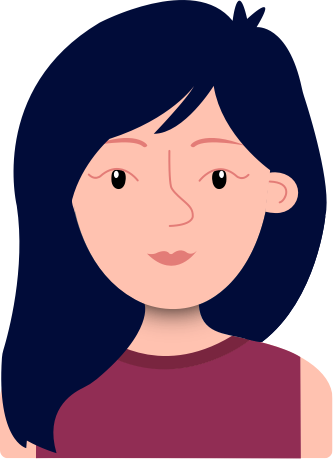 Fundz is terrific. It allows me to keep updated on new fundings from anywhere via Chrome extension! It provides me with valuable information that I have used in my sales process and helped me close more deals!
Julie R.
Fundz is amazing because I can save and filter territory-appropriate alerts so that I'm not wasting my time looking at funding outside of my region. This thing is awesome!!
Kristen K.
I'm really enjoying Fundz so far, and it's been exactly what I've been looking for in terms of finding startups with funding. Every other source is just incredibly expensive. I've already found a list of great companies to prospect using Fundz.
Josh Y.
You folks have a great service and provide it for a fantastic price!
Jen C.