Sales Prospecting Tools: The Best for Cost and Value
As we enter the last quarter of 2018 and head into 2019, there are some clear trends when it comes to B2B sales prospecting tools. Real-time information updates, ease of use and low cost/commitment top the list.
This guide will help you find some of the top b2b sales prospecting tools to generate more b2b sales leads, helping you to save time, money and win more deals.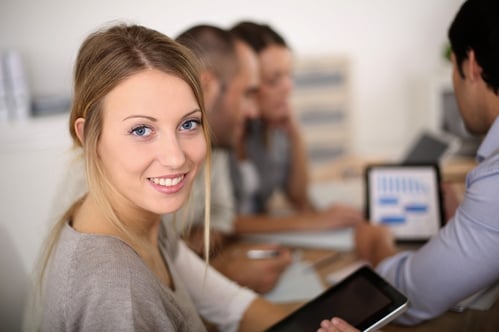 See why thousands of people & millions in b2b sales have started with Fundz
SIGN UP NOW FOR JUST $10/MONTH WATCH VIDEO
HubSpot Sales Hub - The CRM & Sales Tools You've Been Waiting For
HubSpot's Sales Hub is a complete suite of sales tools including a free CRM, which many now consider the fastest, most intuitive CRM on the market. The sales enablement tools seamlessly integrate with a customers email client, and the overall development of the Sales Hub has been clearly focused on requiring as little learning of new processes as possible, so you can get maximum benefit of some great tools, with very little learning curve or disruption to your existing routine.
One of the tools many salespeople can't live without is the Chrome extension, which provides real-time updates on people opening and clicking your emails. If your company also has the HubSpot Marketing Hub, you can also see when they are on your website in real-time.
With the premium tools starting at just $50/user, HubSpot has also taken away the hurdle of high-cost and commitment and provides a lot of benefit.
Fundz - Get to Just Funded Companies Ahead of Your Competitors
Fundz is an innovative startup database that is ideal for B2B sales prospecting to startups or other just funded companies. Here's why:
First, the database has only pre-seed, seed and venture funded companies (about 40,000 now) so you can focus on startups that probably have the means to purchase your product or service - something many startups don't have.
Second, the software captures every new funding round in the U.S. as they are filed, then delivers this information to you in real-time via Chrome extension alerts, specifically for the custom filters (locations, amounts, industries) you care about. Why not just wait for free funding round updates once a day or search websites? Because Harvard & Berkeley research shows the first salesperson encountered representing their product or service wins a lot more of the deals -- even if the difference is seconds. You can read the study here.
Third, you can export lists to CSV, perform advanced searches, save favorites and even add notes. Best of all is the cost for the benefit received. Fundz is just $10/month without an annual commitment; all alternative providers are at least 4x the cost of Fundz, many much more. One win pays for Fundz for years.
Hunter - Find & Verify Someone's Email
Hunter is the best tool for finding someone's email address. While its impossible to receive 100% accurate results, Hunter has multiple checks to test the validity of the results they deliver. Hunter started free with premium plans for high volumes of searches.
Owler - Quickly Learn About a Company & Their Competitors
Owler is the world's largest community-based competitive insights platform that provides real-time news, alerts & company insights.
The community is over 2 million business professionals, which provide information ranging from private company revenue estimates, to CEO approval ratings, to employee headcount, and more. Its also free to user for individuals and there are paid enterprise plans.
LinkedIn Sales Navigator - The Ultimate Directory of Professionals
Pretty much everyone in business now has a LinkedIn account. LinkedIn Sales Navigator goes beyond a passive system. From advising you of organizations that fit a similar profile to defining your territory and quickly creating lists based on advanced searches, Navigator is really a must have tool for anyone that does a serious amount of B2B sales prospecting. At $64.99 billed annually/$79.99 monthly its not exactly inexpensive, but for the world's largest, most up to date professional database, it's hard to go without if you do any serious amount of B2B Sales Prospecting.
Signed-up for Fundz yet? Real-time alerts on hundreds of new startup fundings every week, filter by industry & location, export to CSV, best pricing anywhere.
SIGN UP NOW FOR JUST $10/MONTH WATCH VIDEO